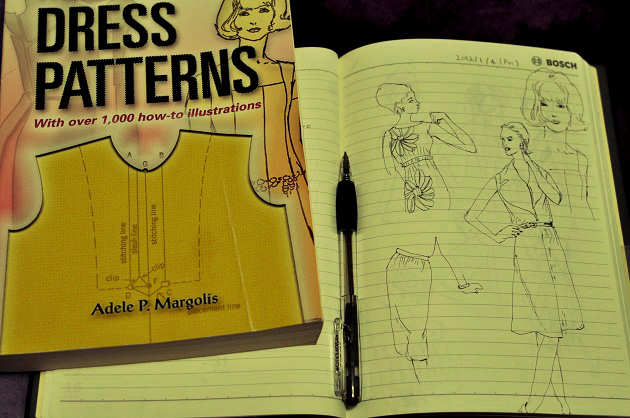 What is your New Year's resolution for 2013? Mine is to practice sketching everyday. I wanted to make a goal that I can work toward everyday. After working on the dancers' costumes last year, I saw my desperate need for better sketching. When talking with the dancer it became increasing difficult  to finalize the design, mostly because the lack of my drawing/sketching skills. I took art in high school and I liked it very much but once I went into the "real world" with jobs and what not I just didn't have time to sit down and practice drawing.
As a starter, I decided to imitate the fashion drawing from the book, Dress Patterns by Adele P. Margolis. It was a gift from Andy's grandmother last Christmas. It is an awesome book by the way, if you want to learn about pattern drafting and manipulation. The book includes a lot of illustrations, and I was attracted by the vintage feel of the drawings. So I'm spending 5-10 minutes everyday replicating drawings  from the book. Hopefully over time, I will be able to draw on my own.
So here are my sketches from last week…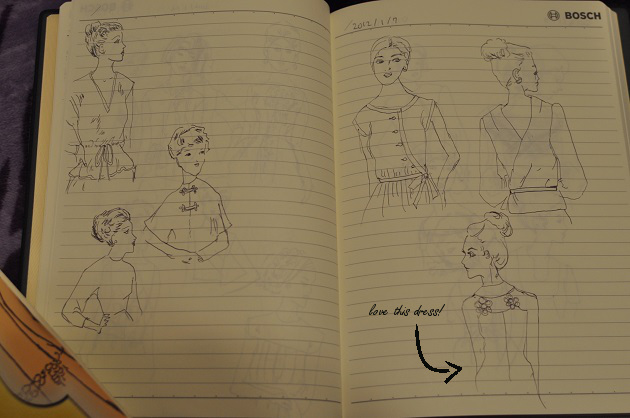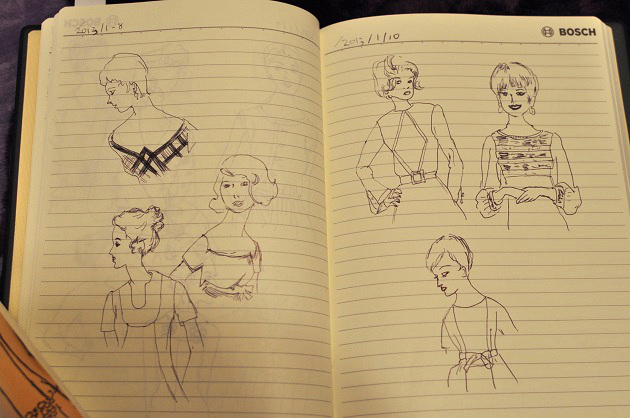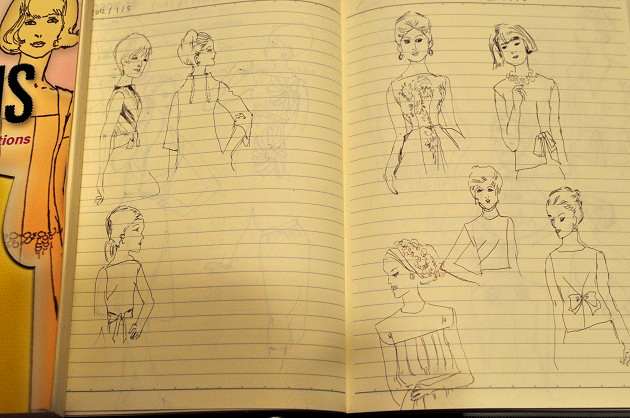 After a week of sketching, I definitely feel more comfortable than before. Sketching the fingers I found the most difficult. Also the face, with a tiny little bit of difference, a woman's face can look really scary!!