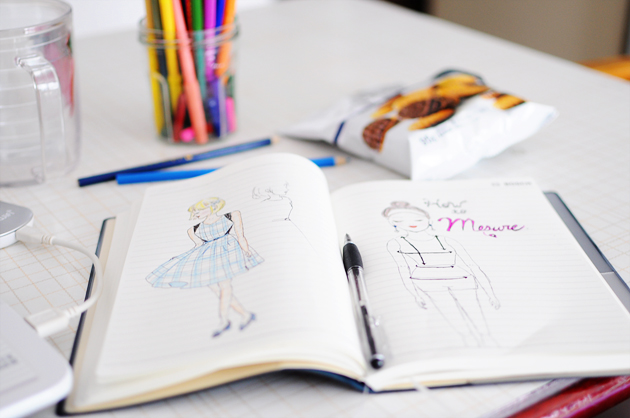 Although I wrote in my last "Sketch Everyday" series post that I will be practicing sketching everyday, the reality is I didn't. Sometimes the life gets in the way – There were 2 or 3 days in a row that I didn't touch my notebook. But then there were a few days that I sat, drew and drew, unable to stop. I think I am beginning to figure out the fun of drawing. Like the last time, I am still copying the sketches from the Pattern Drafting book, but I also have a few that are my original 🙂 I'm so proud!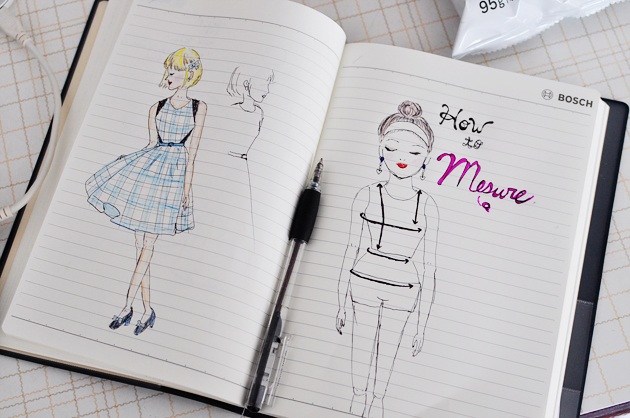 The dress on the left is something I am thinking of making for the Spring. Mix of plaid or tweed dress accented with solid black in shoulder and side. The sketch on the right is a diagram I was drawing to show how to take measurements. You can see I miss-spelled "measure"… :p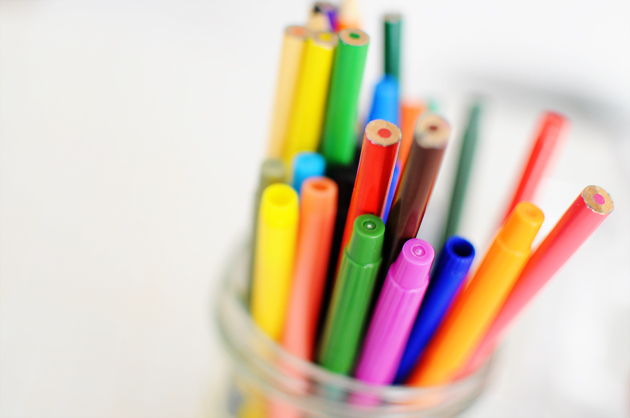 For coloring, I just borrow Kiko's pens and coloring pencils. I recently found out that there are such things as "watercolor pens". Those seems like a cool tool to use. I am not so advanced yet, but am considering the purchase in the future. It saves all the hassle of setting up the watercolor paints, brushes and all that.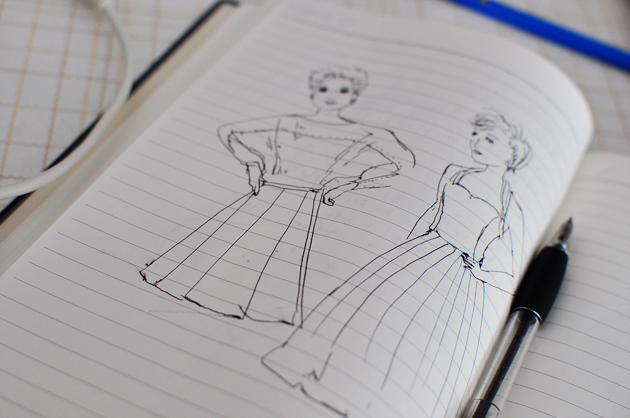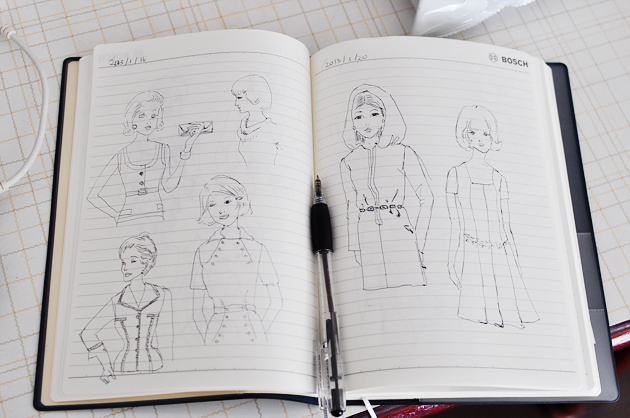 The above two are not original. I imitated them from the book, Make Your Own Dress Patterns.
Novita mentioned that she draws using computer. Do any of you recommend fun apps or programs to use for drawing with computer?