Rina again! How have you all been?
Today iI'll be introducing you to an interesting book, Vogue Fashion: Over 100 Years of Style by Decade and Designer, in Association With Vogue. I'm reading this at the moment.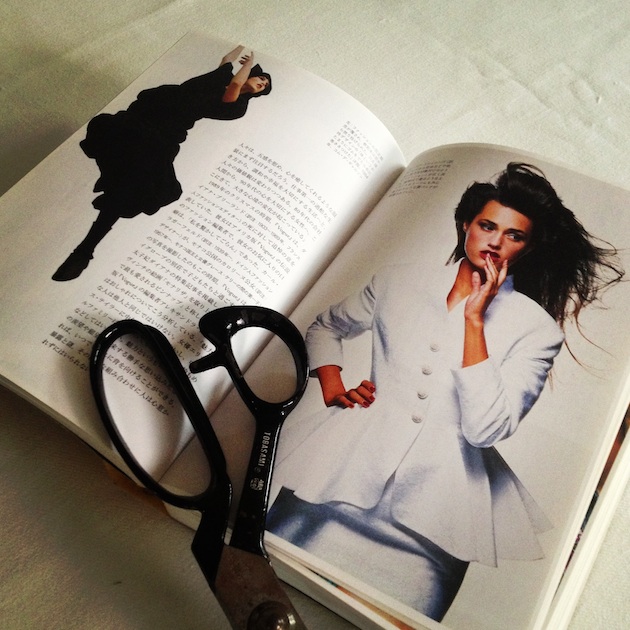 This book is written about the fashion history decade by decade. I enjoyed reading about how fashion has been influenced by historical events and changed with well-known designers. It shows featured style trends with a lot of beautiful photographs. In reading this book you begin to notice fashion is a kind of back-and-forth. Some 1910's photos come off as really "fresh" and new. This book does not attempt to be an authoritative history or reference book, but you can look over transitions in the fashion world and come away with a good sense of what has gone over the last century. If nothing else you can flip through the stunning photos.
This book says the fashion trends have power. It has power to such an extent that sometimes it can change our way of thinking or our life style. But Vogue also says that "trend" and "style" are totally different. People who have "style" both can accept a trend or ignore it. They never try to follow it. They would choose it if they want.
It seems that "style" is beauty on the inside, and it brings out your charm. But it would be also true that sophisticated trend fashions give you a sense of confidence, and thus make you beautiful on the inside….just a thought. Anyway, it's kinda fun for me to think about fashion as a concept 🙂
こんにちは、りなです。今読んでいる一冊の本を紹介しようと思います。「ヴォーグ・ファッション100年史」という本です。雑誌Vogueを基に10年ごとのファッションの変遷が書かれていて、ファッションが、歴史的な出来事や著名なファッションデザイナーたちにどのような影響を受けているのかが分かります。美しい写真もたくさん載っているので眺めているだけでも楽しいです。この本を読んでいると、流行は時代を巡って再来することがよく分かります。
ファッションの流行はライフスタイルや考え方を変える程の大きな力があることが、この本の一貫したメッセージのように感じますが、同時にVogueはこういうことも言っています。「スタイルと流行は互いに独立している。実際、自分のスタイルを持っている人は時に流行を受け入れ、時に流行を無視する。彼らにとって流行は追いかけるものではなく、むしろ、ただそこにあるものであり、自由に取捨選択できるものなのだ。」
結局は、人の魅力は、流行しているファッションではなく、その人の内なる魅力が引き出すものだ、ということでしょうか。それとも内なる美を開花させるために外観も磨く、ということでしょうか。ファッションの本質を考えてみるのもたまにはいいかもしれないですね。