Hi, This is Rina. One of my longtime friends, Marisa, had a jazz concert on the last weekend at a comfy restaurant, Elegance.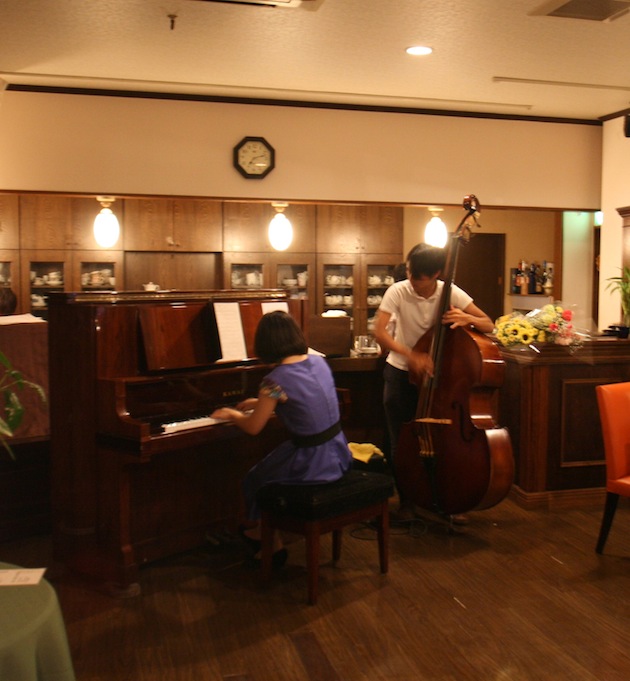 Duo with a bass
 I made her sky blue dress. She has been a classic pianist for more than 20 years, and she has recently made a switch to jazz.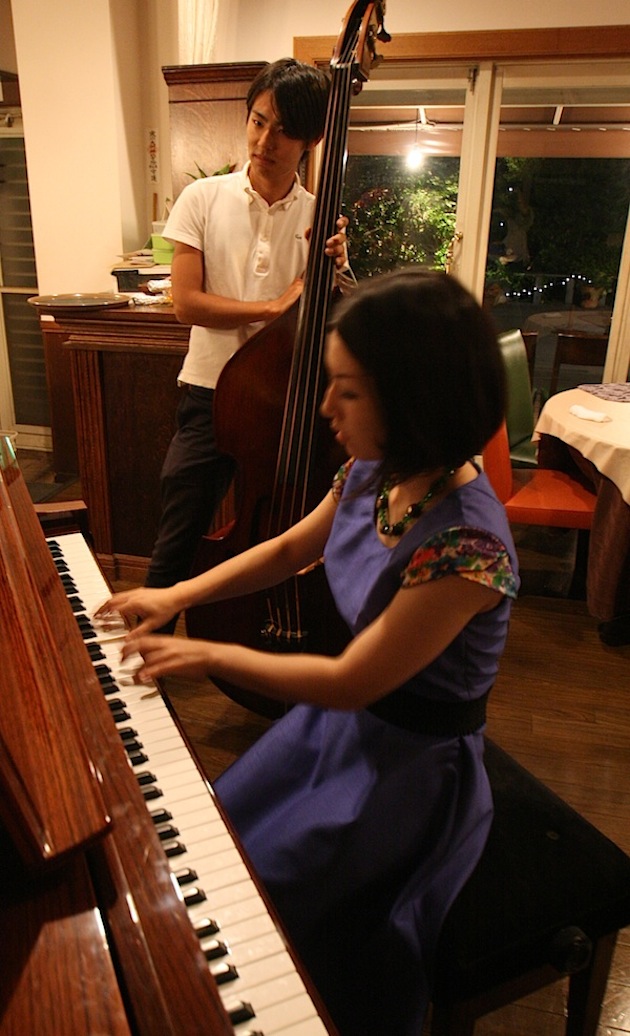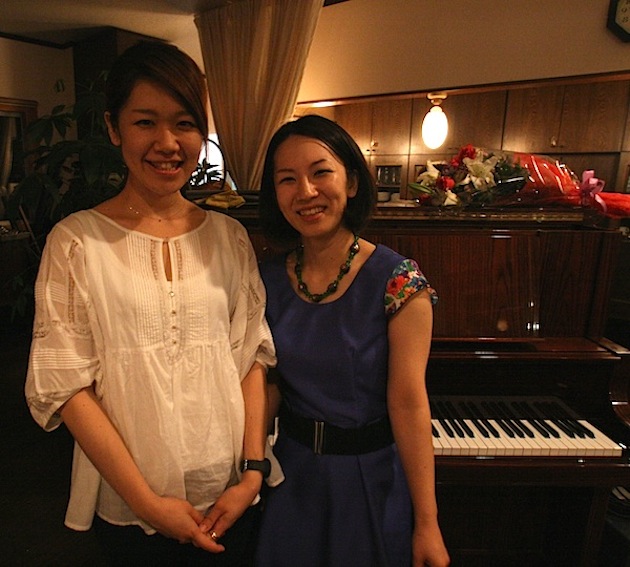 Me and Marisa
The dress I made is pretty simple, a flair skirt dress. But, I had to tailor this dress specifically because her dress cannot impede her movement while playing. Since I didn't choose stretch fabric, I had to adjust the pattern so that it would fit her body movements. I'm really happy to see her playing piano in this dress in front of many people. She is going to have another concert in November. I'll try to make another dress for her. I've already started working out in my mind what will be a good fit for her!
先週末にエレガンスで友達のジャズライブがあり、そこでのドレスを作りました。とてもシンプルなフレアスカートのドレスですが、ピアノを弾く動作を妨げないよう、袖の形等に気をつかいました。
彼女は長年クラシックをやってきたのですが、最近ジャズも弾き始め、精力的に活動しています

11月にまたライブを行うようなので、また彼女の為にドレスを作りたいと思います。次はどんなドレスがいいかなあ。

More Rina's posts….
- The Process of Making Wedding Dress
- Book Review: Over 100 Years of Style by Decade and Designer, in Association with Vogue
- Handmade Dog Cllothes
Related posts: