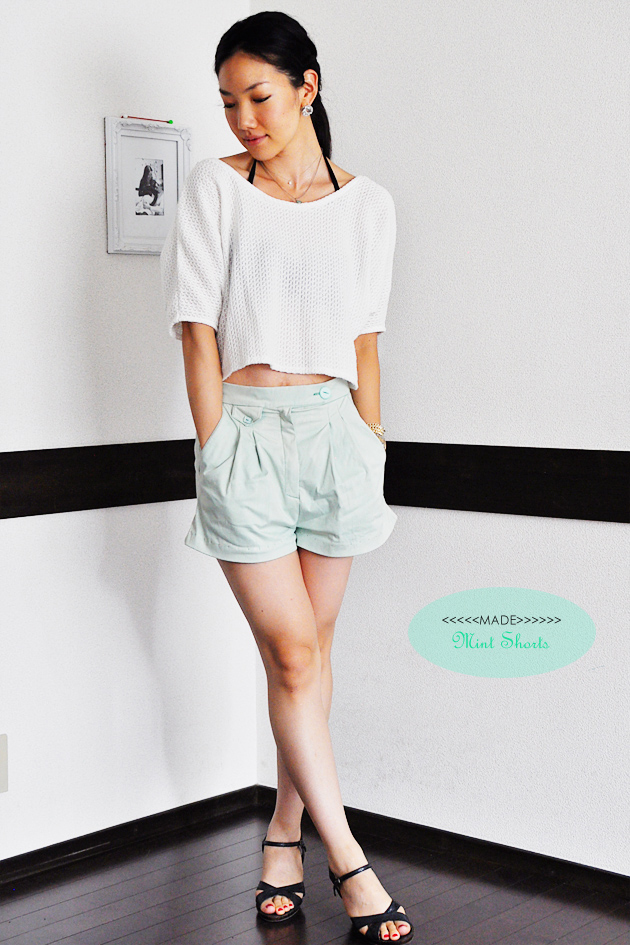 Self made shorts, self made top (blogged here), forever 21 earrings, thfifted sandals (for 50 cents, and they have been the most comfortable heels to wear!)
This is the second pants I've made for myself this Summer. I love making and wearing dresses, but sometimes pants work out better than dresses, like when going to park. These shorts can be dressed up and down depending on the top and shoes. I wore sneakers to go to park with Kiko, and switched to heals and dressy tank top to go to a nail salon later that night.
The fabric was from Zak Zak in Nippori. I found it in the sale's rack for 100 yen for a meter and a half. The patterns are self-drafted, basically the shorter version of these Parrazzo pants I made a few weeks ago.
There were a few things I failed on with these pants. One was that I used a green thread that was a few shades darker than the mint green fabric. I was anxious to finish the shorts and wear them, so I grabbed the only green color thread I had. That was a mistake. Do you see the color green pops up too much on those button holes?
Also the pants fly sit kind of weird..I think it was too long or something. I made the pattern adjustment after I finish these pants so I won't have to deal with a weird fly in the future.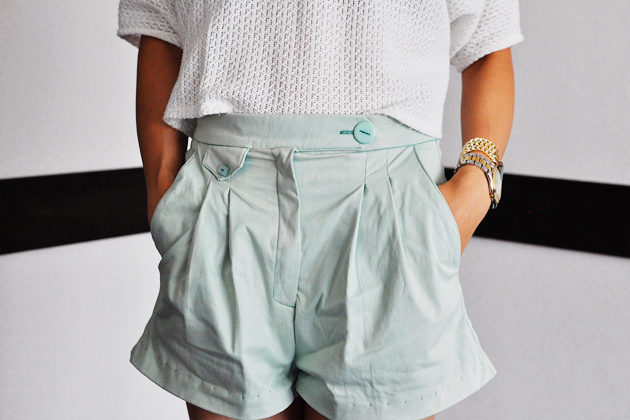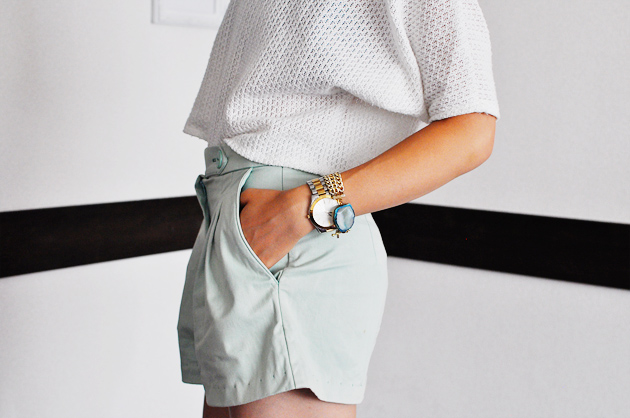 Michael Kors watch, Oia Jule's Bracelet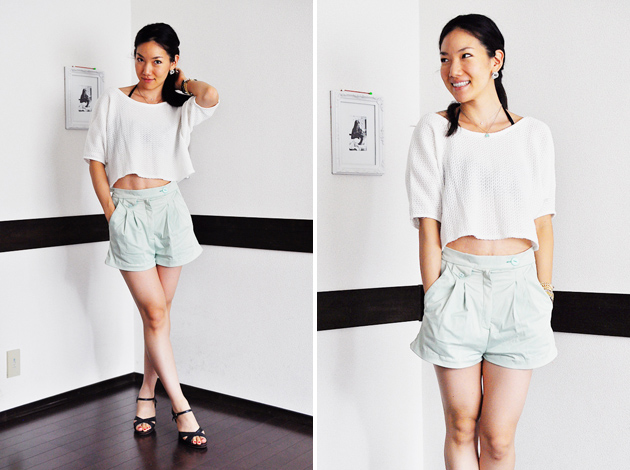 {find me elsewhere: shop, facebook, etsy, twitter, pinterest}