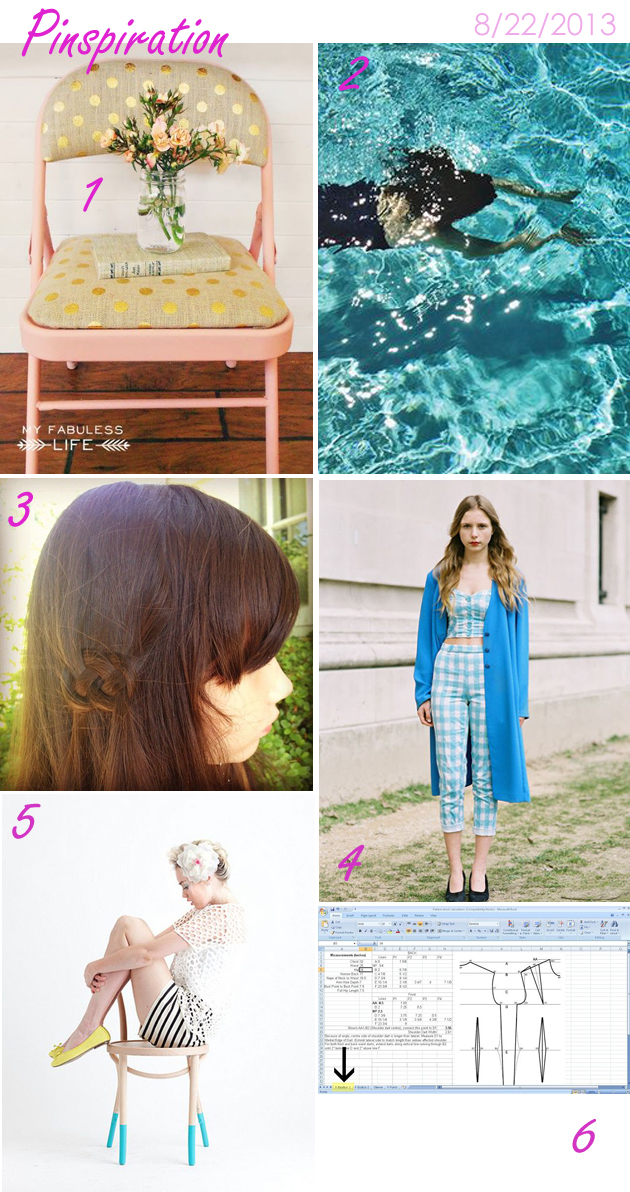 I haven't done any inspiration posts for a while, partly because I stopped saving inspirational images on my desktop folder. Instead, I've been using Pinterest to organize interesting things around the inter-web. I'll be posting my weekly favorites on the blog, as I think they are too good not to share! Your all on Pinterest, right?
1. I've seen many chair upholstering DIYs, but this one is so far my favorite! Plus, you can always find these fold-up chairs in thrift stores.
2. "Dip" photography print by Max Wagner
3. Celtic hair knot tutorial. This is a nice change from braids and twists.
4. Intimidated to wear cropped tops? Layer a cardigan on top like this. I also like the top & pants set.
5. Next VV photoshoot inspiration… Love the plain white background, dipped chair legs and big flower on hair.
6. Free pattern drafting calculator for your measurements. I'm curious to try.
Follow me on Pinterest for more! xx

{find me elsewhere: shop, facebook, etsy, twitter, pinterest}
Related posts: