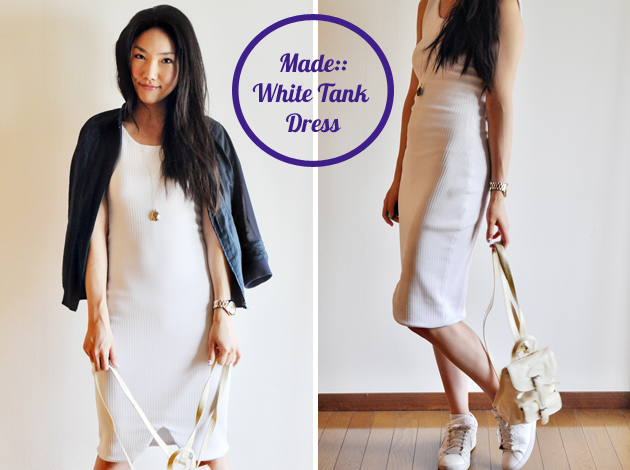 I initially made this dress for a photoshoot, and then was going to put it up on my etsy shop, but I ended up keeping it for myself because it is super comfortable to wear. I found myself reaching out for it at least once a week. When it was still cold out, I wore it with plaid flannel shirt, leather jacket, tights and booties. Now it is warm out, so I can wear it on its own or with something light weight sheer jacket I DIYed before. It is also one of those versatile pieces that you can dress up or dress down. Today I wore it with Nike sneakers and backpack which  I thrifted for 300 yen at a flea market at Tomioka Hachiman Shrine in Monzen Nakacho last month.
最近良く着ている、自分で作ったワンピです。
以前撮影のために作ったのですが、結局オンラインショップに出さずに自分でキープしてしまいました。
あまりにも着心地が良くて、合わせやすいので。。。
ポリエステルのリブニットを、2枚重ねにし、すべての縫い代を挟み込むように仕上げました。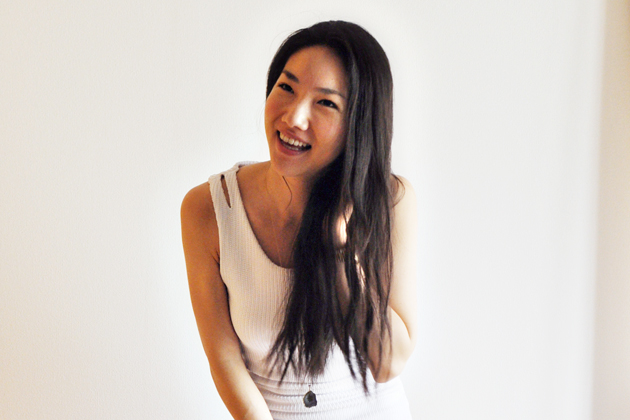 The small cut out details on the shoulder and curved hem make it a bit different from regular tank dress. I call it a "tulip hem" since it looks like a tulip, flipped upside down. The whole dress is lined with the same fabric so it is not sheer. The fabric I used is hard to describe – It is a ribbed jersey, and I think the fabric content is polyester. I grabbed it at sale's section at Tomato in Nippori, so they did not have the exact fabric content available. I think the fabric worked out with the design very well. You don't want to use too thin of a jersey fabric for this type of design, so that you can see the underwear line from a mile away. By the way, I recently bought this Calvin Klein underwear, and I love it! It is a hipster, and it really does not show the line even if you wear skinny pants.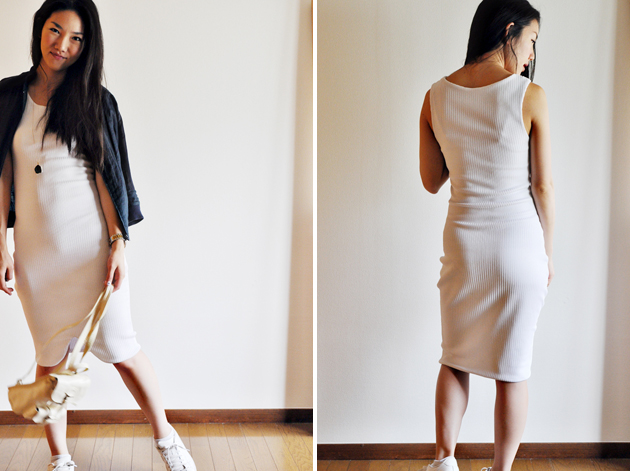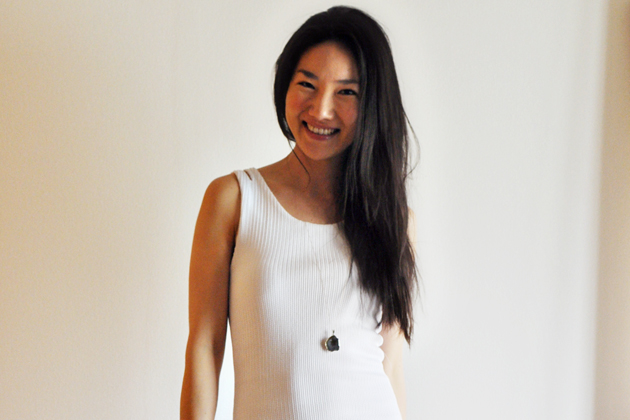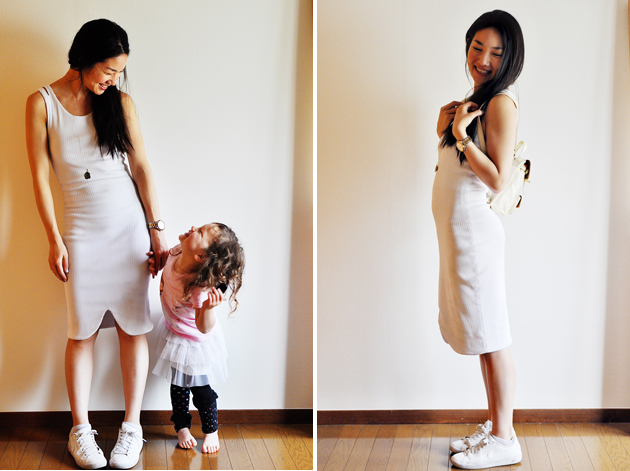 Outfit details: Dress – made by me, Pendant – Moose and Nigel, Sneakers – Nike, Backpack – thrifted and Watch – Michael Kors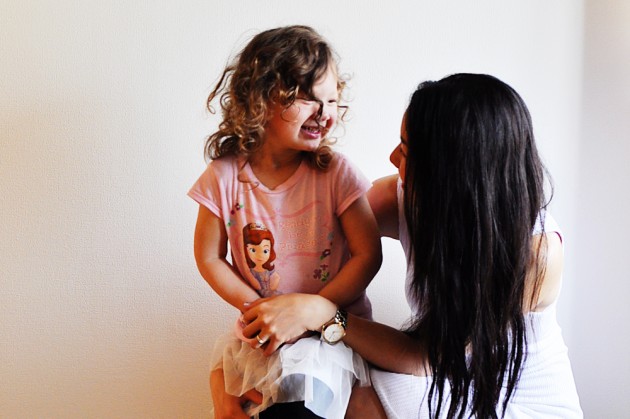 {find me elsewhere: shop, facebook, etsy, twitter, pinterest}