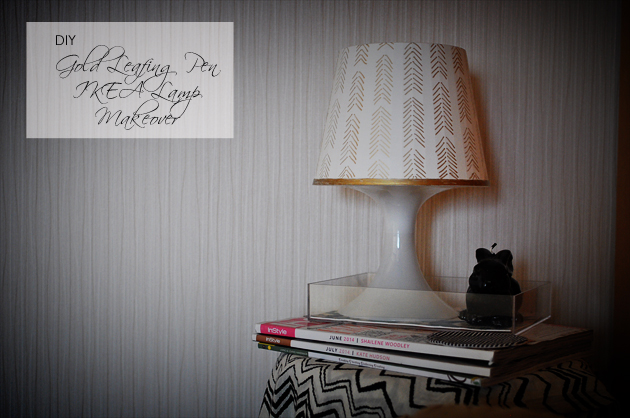 Hello! The Vivat Veritas site had been down for the past few days and it's finally up and running again. My apologies if you tried to access only to get an error message or taken to a host server's site. I needed to migrate the server and I am happy that the process is now complete.
I have a few sewing projects to share here, including my second pair of Ginger jeans (first one here) in white stretch twill, cardigan to cropped sweater makeover and a lace wedding dress I'm working on, but for today, I'm, showing you a super easy DIY that I did last weekend.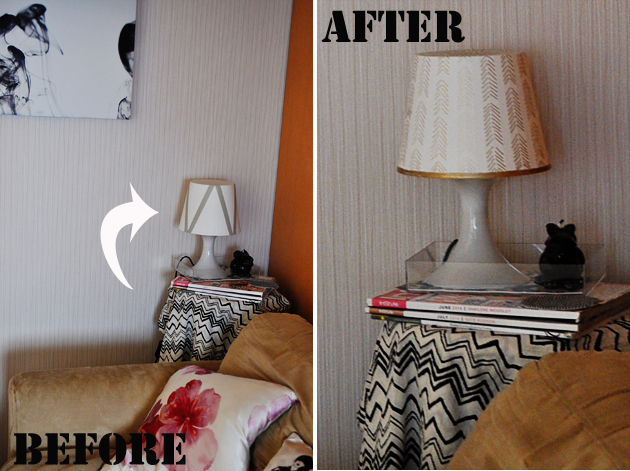 Andy's grandma is an awesome grandma. She truly knows what I like. She gave me the Ginger jeans patterns from Closet Case Files for Christmas. She also gave me a gold leafing pen! I've seen a few DIY's popping up on my Pinterest feed (my DIY board is here) using the gold leafing pen, so I was trilled to have received it as a Christmas gift.
I decided to decorate an IKEA lamp share I've had for years. Previously, I decorated this simple shade with a washi tape but it looked rather boring. So I took off the tape (great thing about washi tape – easily removable) and drew a bunch of arrow-like shapes.
It turned out OK – I'm not crazy in love with it but I can always change things up in the future. I might redo the shade with pretty patterned paper or fabric with Mod Podge like I did with these boxes.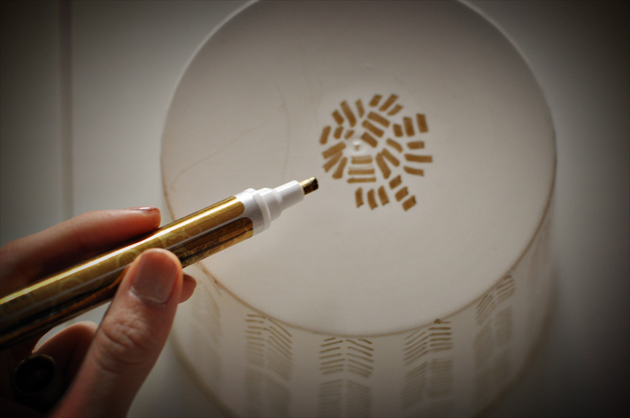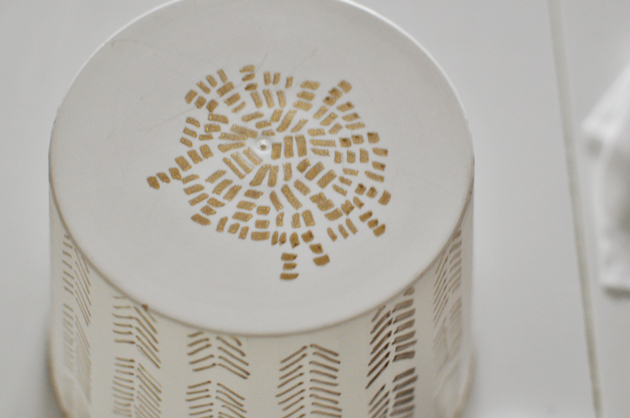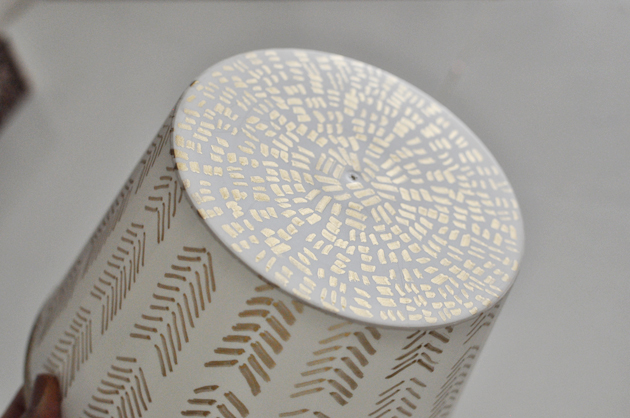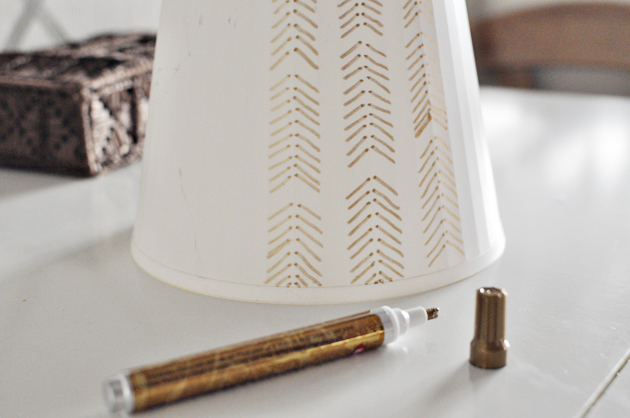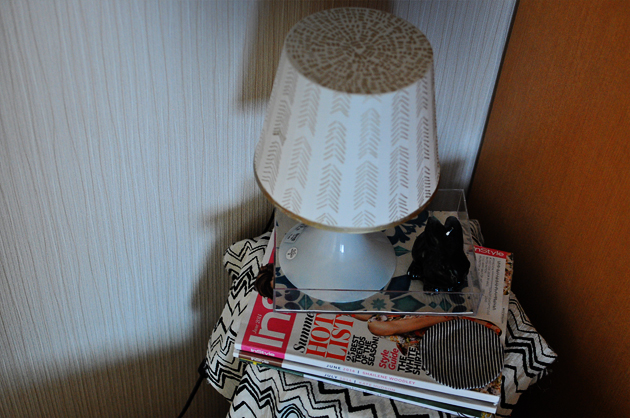 数日間、サイトがダウンしてました。
アクセスしていただいた方、ご迷惑をおかけして申し訳ございません。
サイトのサーバーマイグレーションを行ったので、日数がかかってしまいました。
さて、週末簡単なDIYに取り組んでみました♪
何年も前に買った、IKEAのランプに、金色のマーカーを使って模様をお絵かき。
飽きたら、今度は布でも貼ってみようと思います。

{find me elsewhere: shop, facebook, etsy, twitter, pinterest, instagram}