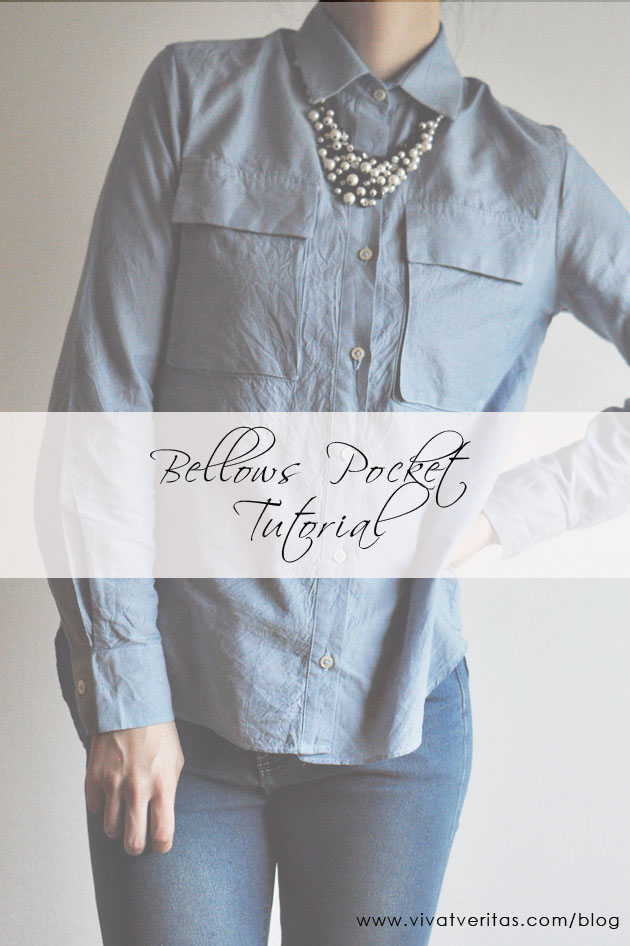 The last time I made a chambray Archer button up, I modified the original pockets to bellows pockets with flaps. This was my first attempt to make bellows pockets and was surprised how easy they were. You just need to be precise with the measurements and pressing, and the rest come together nicely. I like bellows pockets for the functionality (my iPhone fits in my pocket easily!) and sporty vibe. I took some photos while sewing and here is a quick tutorial on how to make them.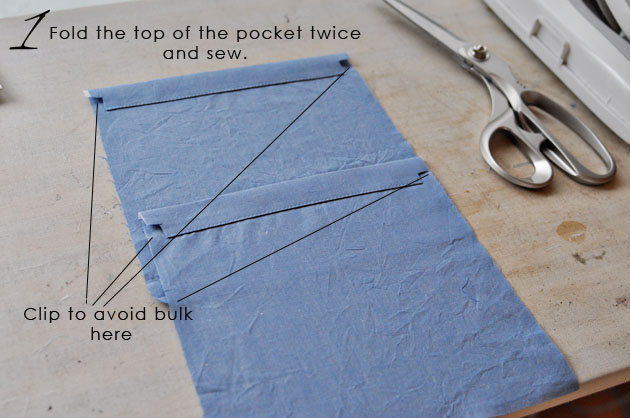 First you need to modify the pattern. Start with pocket pattern without any seam allowances on the sides and bottom. You can keep the top seam allowances as they are (usually folded over twice) but make sure to clip as pictured above to avoid bulk. For sides and bottom, first add for "gusset" width. I added 3cm all around. Then add 1cm seam allowances, so you will be adding 4cm around on sides and bottom.
Fold the top twice, press well and stitch.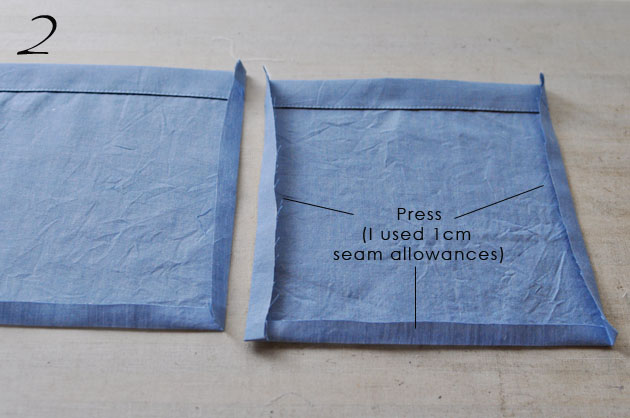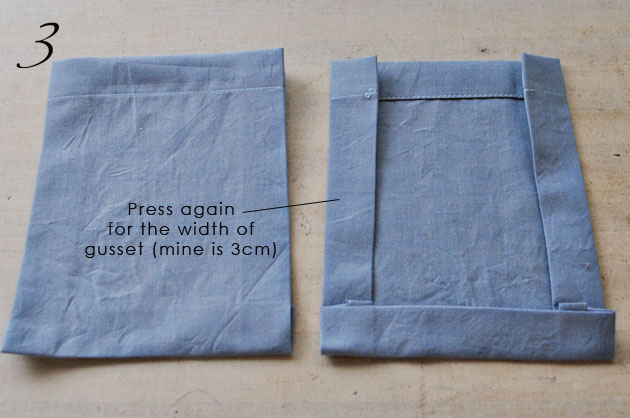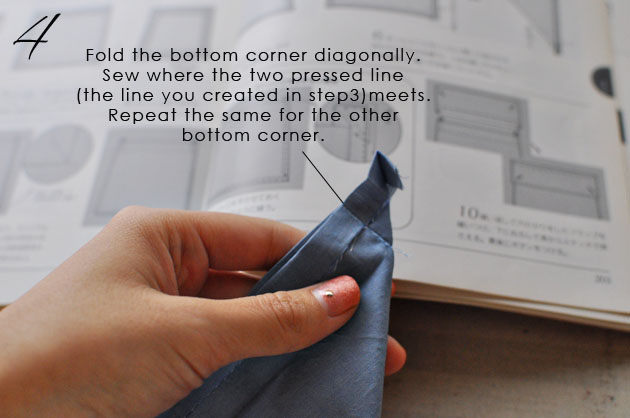 Here is the tricky part. Fold the bottom corner diagonally, meeting the pressed line you made in step 3. It's similar to making a mitered corner.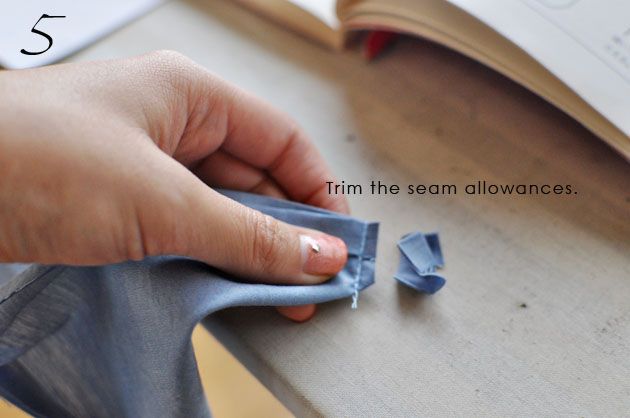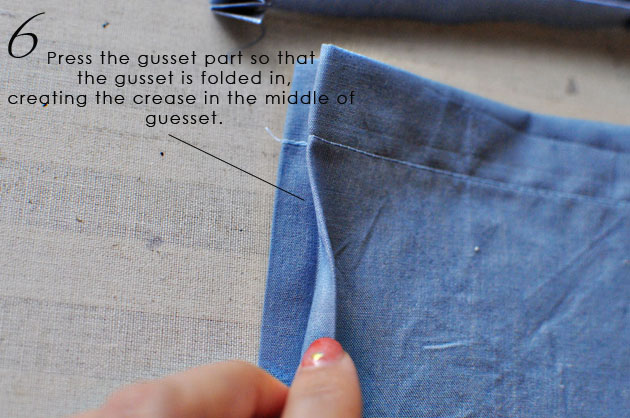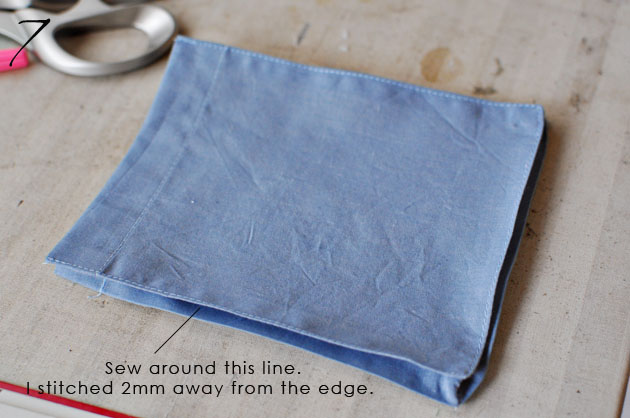 Before you pin the pocket to the shirt, I would transfer the line for pocket placement with a tailor's chalk so you will know exactly where to place the pocket.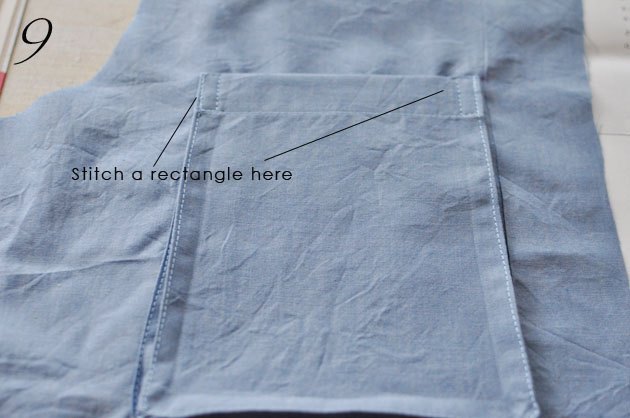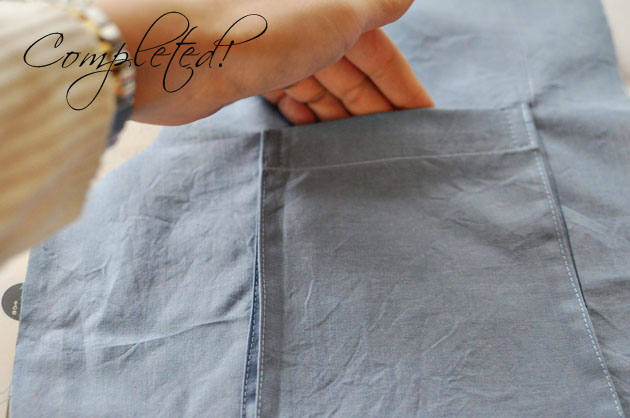 View More
Like this tutorial?
Check out the tutorial on how to sew
bluff-stitched patch pocket
.
マチ付きポケットの作り方です。
これは帯を別布にするのではなく、1つのポケット生地として裁断するやり方です。
アイロンをきちっとすると、意外と簡単に、綺麗にできます。
ちょっとスポーティ感をプラスしてくれるポケットなので、色々なアイテムにつけてアレンジできそうです。