Hello! It's Monday morning here and and I just received an email from my friend, who asked if we can get together tomorrow afternoon for coffee. It will probably be the last time we hang out together for a while since she is having a baby next month. So here is what I made for her – a quick handmade gift for her new born baby.
Pattern | It's from a Japanese sewing book, titled 赤ちゃんのお出かけは毎日がおしゃれ日和. I searched for an English version, but it does not seem to exit. The author's name is Emiko. I borrowed the book from our local library. There are only two pieces to the pattern, so it is easy to draft it yourself.
Fabric | Stretch knit I had laying around. The gray one is left over from this T-shirt. I bought the pink knit fabric somewhere online, thinking of making Nettie bodysuit, but the width was too narrow (it was almost like rib knit with both edges folded)
Sewing | These two hats took 30 minutes to make. They are easy! They are lined with knit fabric in different colors. I made them in Japanese size 50, but in retrospect, I should have cut the smallest size, size 42 for a newborn. Oh well, baby can wear them next year!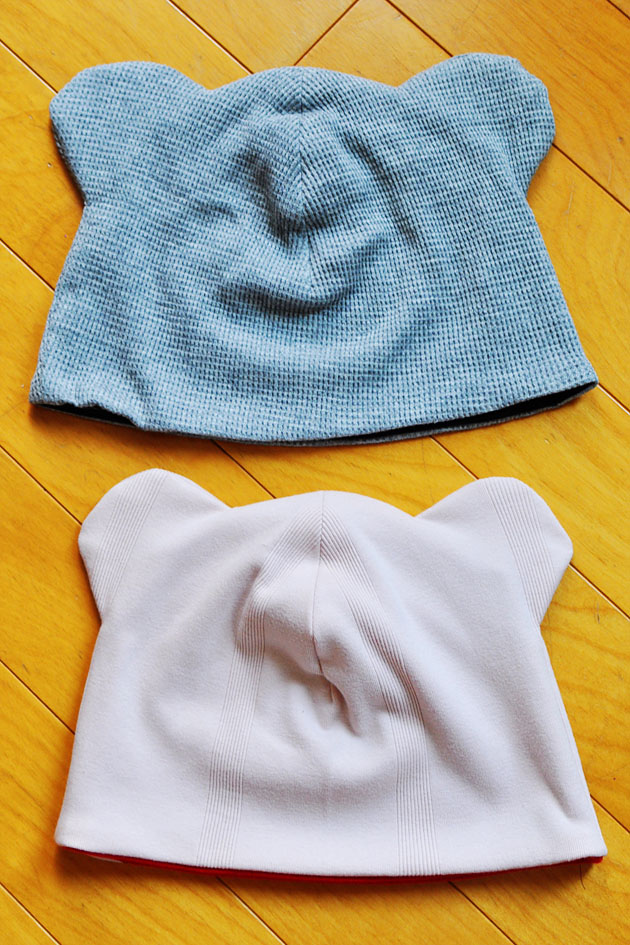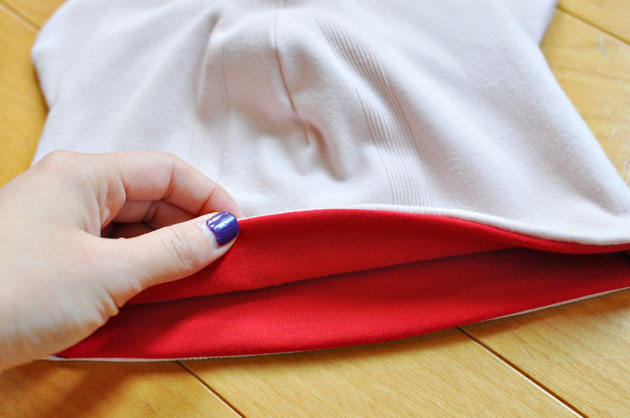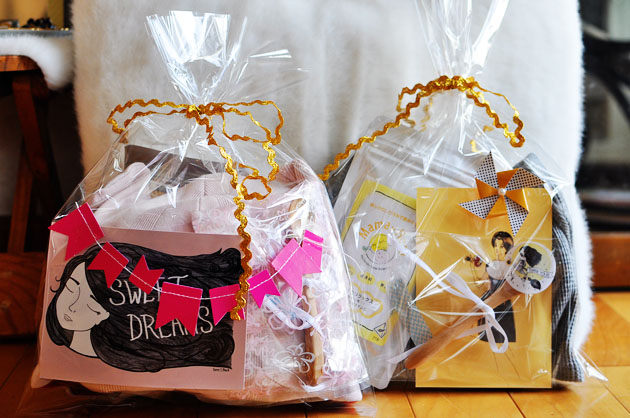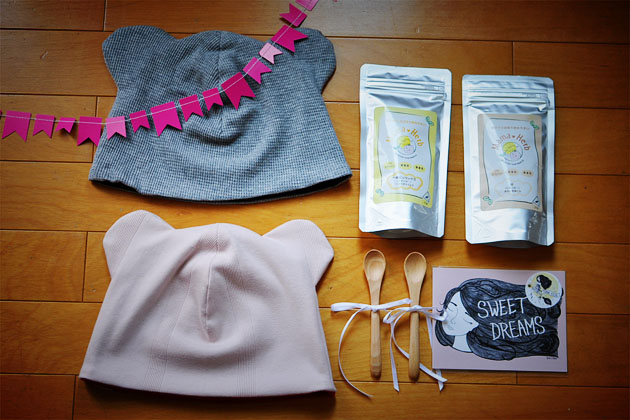 I also bought precious little wooden spoons and tied a ribbon around them. I also added non-caffeine herbal tea for the ladies and post cards by Oslo and Alfred.
P.S. Here are some other ideas for baby gifts! How to make diaper cake and idea for a baby dress.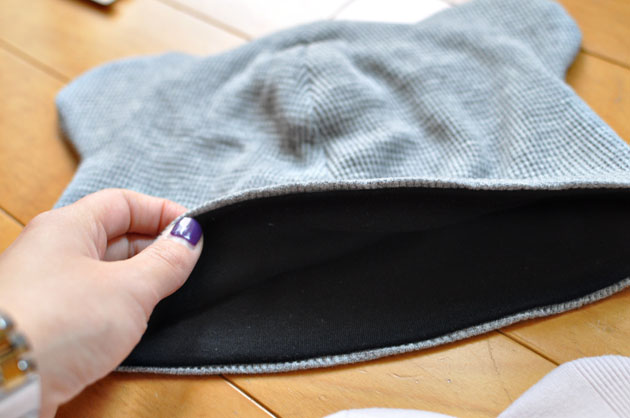 出産お祝いに、ちょこっとしたプレゼントを手作りしました。
くま耳付き帽子の型紙は、図書館で借りたemicoさんの本「赤ちゃんのお出かけは毎日がおしゃれ日和」から。
とっても簡単にできます。
ノンカフェインの紅茶と、ベビースプーンと一緒に、プレゼントします。