As you might have seen on past blog posts or instagram photos, I had some opportunities to sew dresses using kimono fabric. I wanted to share a few tips I picked up while sewing modern style clothes using this kind of fabric.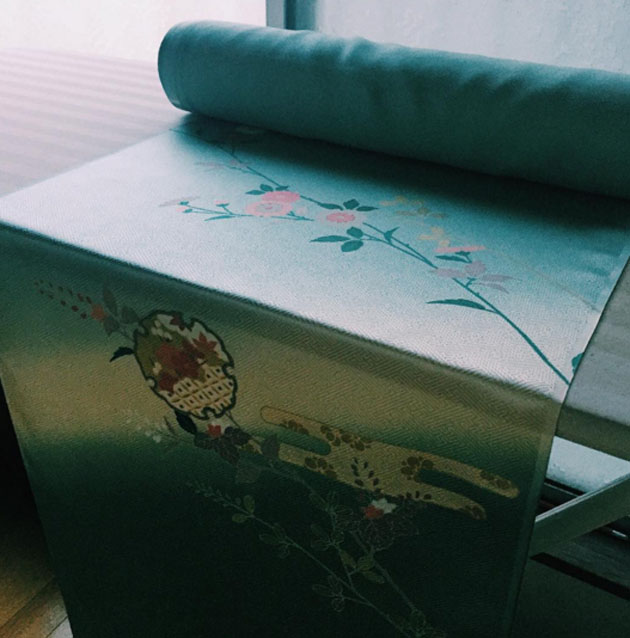 (1) Consider the fabric width and choose the pattern accordingly.
If you buy a roll of kimono fabric, the fabric width comes in 36-38cm, which is quite narrow considering regular fabric width being between 90cm to 150cm. Usually the length of the roll of kimono fabric comes in 13 meters. For obvious reasons, some dress designs don't fit. Dresses with princess seams, fitted dresses, and I-line skirts do fit the bill. If you want to use a top pattern with darts as opposed to princess seams like this, you might have to modify the pattern to fit the fabric width.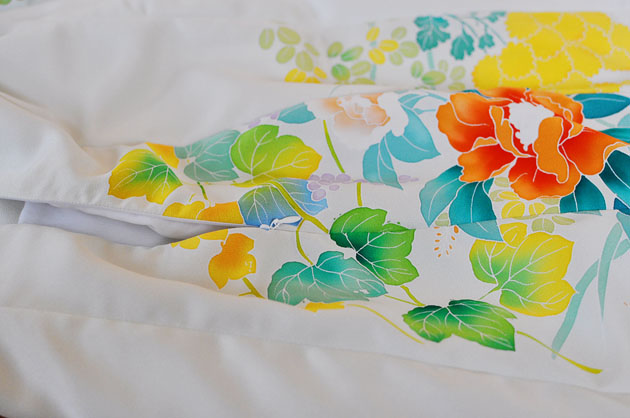 (2) Pattern placement
It would be very difficult to match every single pattern perfectly, but you should try to match the pattern as much as possible. Before starting to cut out the fabric, I usually take a look at the whole 13 meters of fabric, and take a note of patterns and colors. Does the same pattern show up in a roll? If not, is there a similar one? What about the color? Sometimes a kimono pattern has color gradation as you can see below, from green to lavender to white. Even if you cannot match the floral motif, if you match the general color scheme, the mismatch of the floral motif will be less noticeable.
Once you decide generally which fabric part you will use for each pattern piece, cut out one piece (if it's center front piece, cut center front), serge the seam allowances and press the seam allowances. Then, place the particular piece beside what you are going to cut out next (in this case, side front piece). That way, you take the seam allowances in consideration when you cut out the next piece.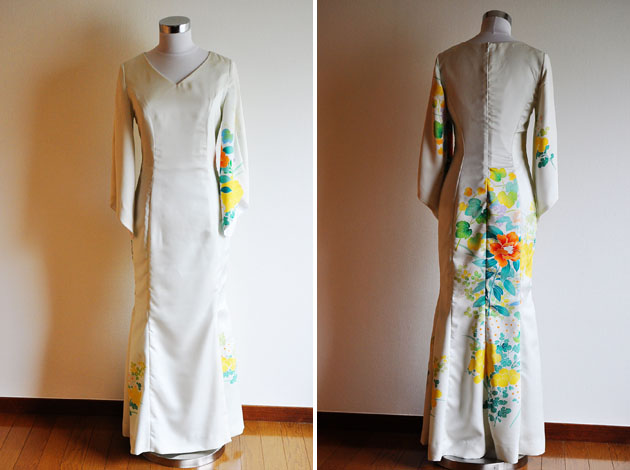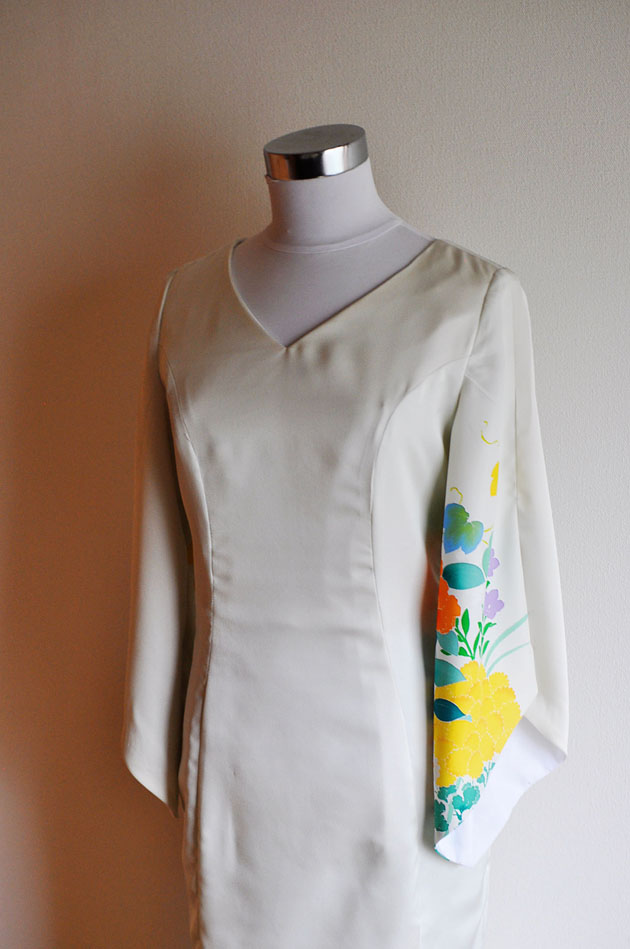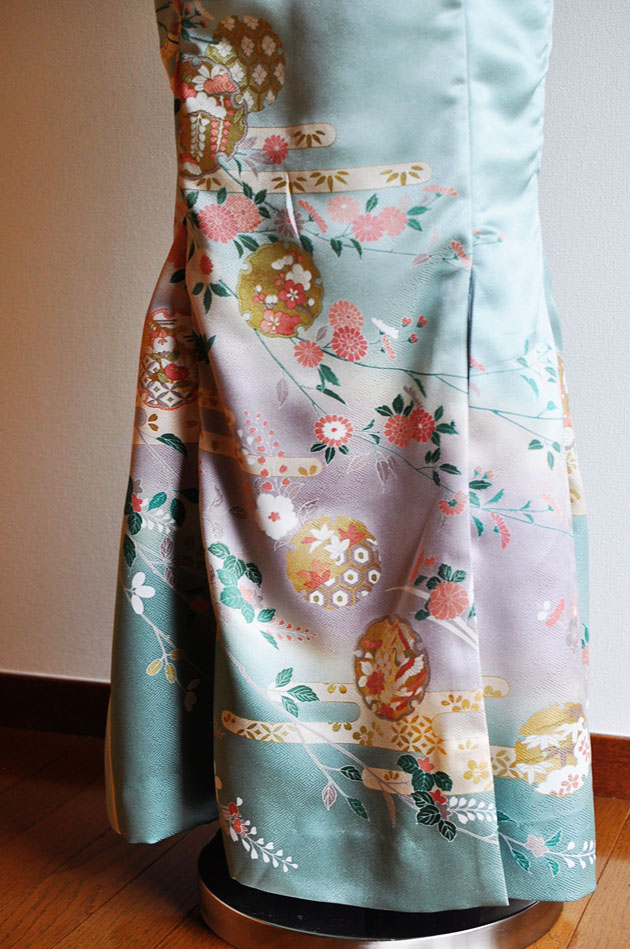 (3) Decide on focus point
When you consider tip (2), you might want to consider where the focus will go on the dress. I usually decide where the best motif will go first, and then try to see the overall balance of the pattern placement. If I put a focus on front hem with a floral pattern, I go the top and sleeve light with solid color part of the fabric.
(4) Where to source kimono fabric
I found this site, Ichiroya with great selection of antique kimono fabric. The price is very reasonable considering you get the whole roll! Etsy is also another great place, although the price is higher since most stores sell by the yard or meter. I think this crane print is beautiful.
Hope these tips will help you in working with Kimono fabric! Overall, I do enjoy sewing this kind of fabric. Although it is silk (most of them are anyway), it is easy to handle having no stretch and weaved in twill. Pattern matching is the most challenging part, but also the fun of working with this kind of textile. If you plan well ahead, I'm sure you will end up with a gorgeous piece.


Find me elsewhere: