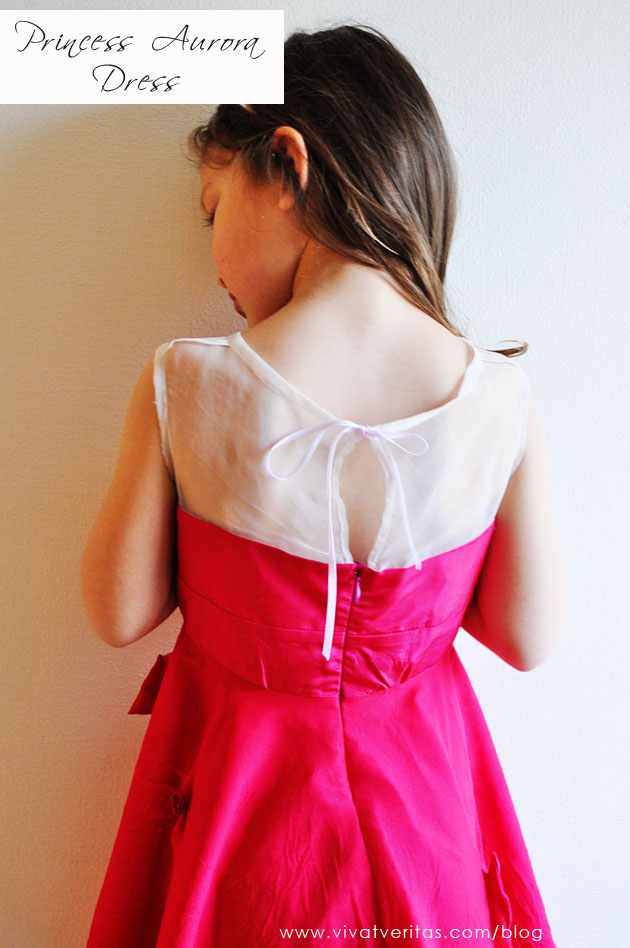 Sewing for my four-year-old is fun. It has become much more fun than when she was a baby. She has ideas, opinions and wants to collaborate with me to make her own special garment (What I made for her in the past here).  Right now she is into anything princess related so when we were invited to a wedding back in November, we decided to make a "Princess Aurora dress". Her requests were pink, long and fluffly like this. As I wrote here, she does not consider it a "dress" unless it reaches the floor. My idea was to use up some left over fabrics and give it a modern twist. I follow the instagram of NY based kids fashion brand, 3Claps and I got the idea of sheer top panels from there. It adds a bit of modern taste without being too much like from a Disney movie. No pattern is used; I took her chest, waist and top and skirt length measurements and made paper patterns from them. I like how easy it is to draft kids clothes pattern since no darts are needed for upper body.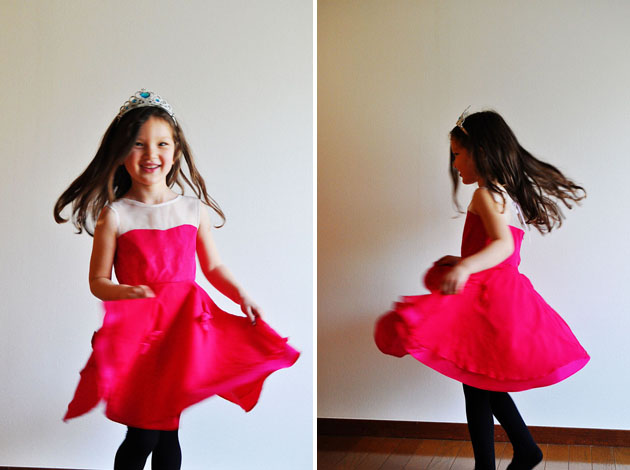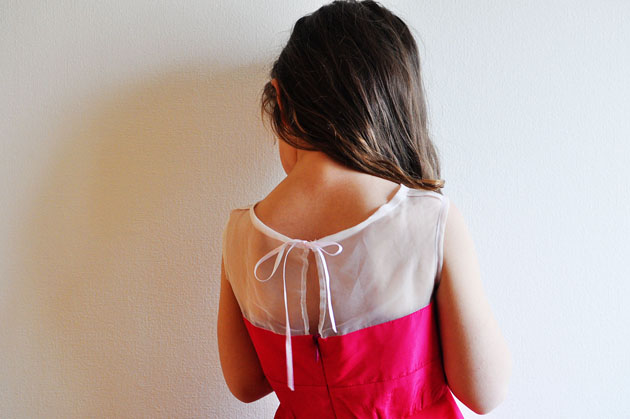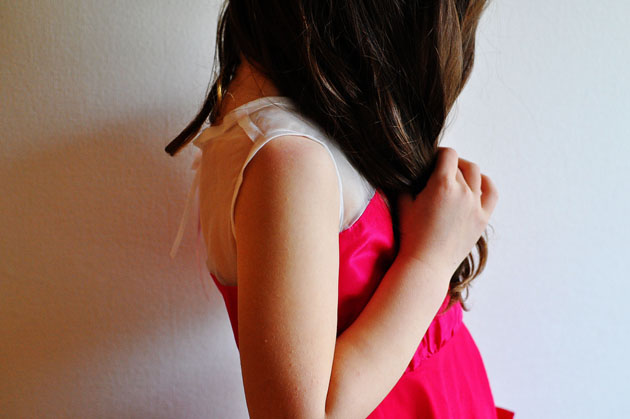 Both Kiko and I were happy with the finished dress, buuut I made a crucial mistake. Can you see the nicely finished french seam on shoulder outside? This is what happens when I work at night in dim light. I placed the finished top panel inside out. Oh well it's for a child and she will grow out of it quick.
She loves the dress and even post wedding, she wears it on the weekends. Next project for her is to sew up a knit dress with the panda bear jersey I scored for 200 yen per meter in Tomato!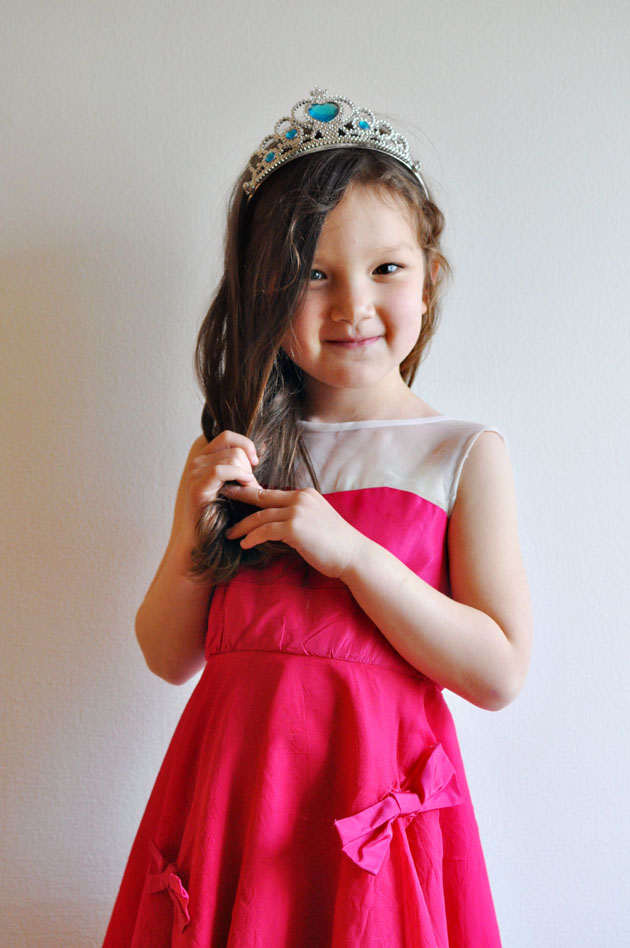 娘に結婚式お呼ばれ用に作った真ピンクのワンピ。
4歳の娘とは色々お喋りしながらあーしたいねこーしたいねと一緒にデザインできるので楽しいです。
彼女的にこれは「オーロラ姫のドレス」らしいです。
私はディズニーっぽすぎてしまわないよう、トップス部分を透け感があるオーガンジーにしてみました。


Find me elsewhere: