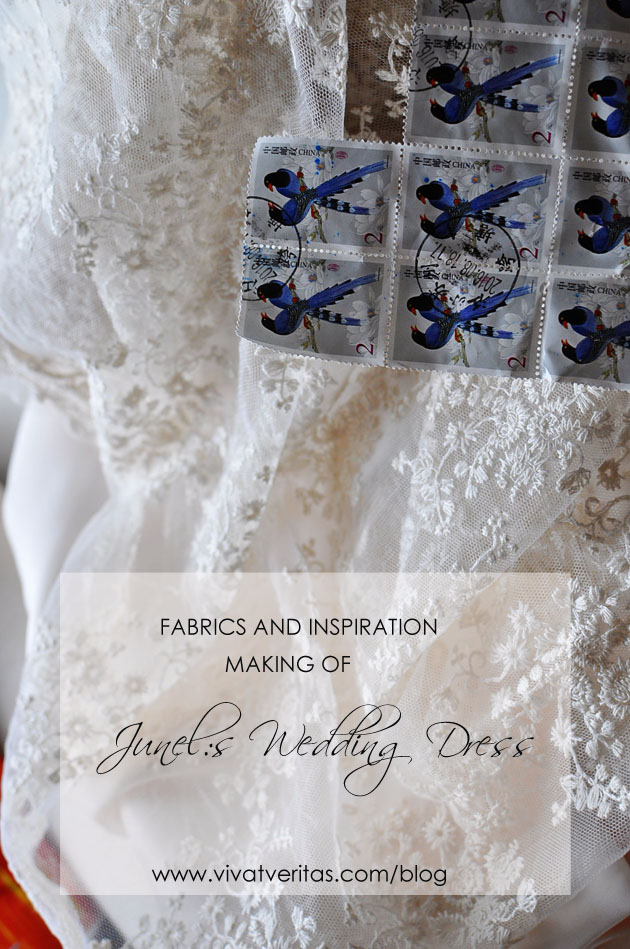 Junel and I met at Etsy craft party back in 2015. We followed each other on instagram but hadn't had a chance to meet each other since then. This Spring, she contacted me to make her wedding dress and I was happy to say yes! Her wedding is in Singapore but she is based in Tokyo. She was looking for a casual knee length dress that would fit her lunch wedding, but had hard time fining the right one in Japan. Japanese wedding dress shops often have many Disney princess inspired puffy dresses but if you are looking for something casual and relaxed it can be a bit tricky.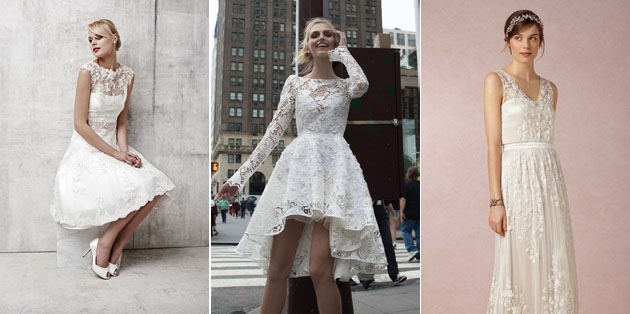 from left to right
– David's Bridal
– Inbal Dror
– BHLND
As always, we started by collecting and sharing images of her dream wedding dress on Pinterest. After she pinned, we looked at the collection of pictures and tried to figure out common themes. Knee length, lace and V neckline were consistently at the front of the line. This process is very helpful in narrowing down the options since browsing pictures on Pinterest can be overwhelming. Going back to the board and look for a common theme will help navigate what style of the dress we want to go for.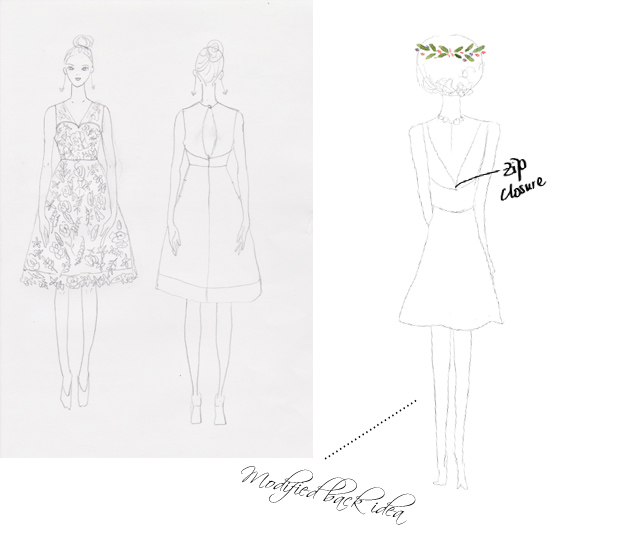 Here is the sketch we came up with based on the pinned images. We ended up making both front and back V necklines. The right sketch above is by Junel. Her illustration is amazing! She is a freelance illustrator.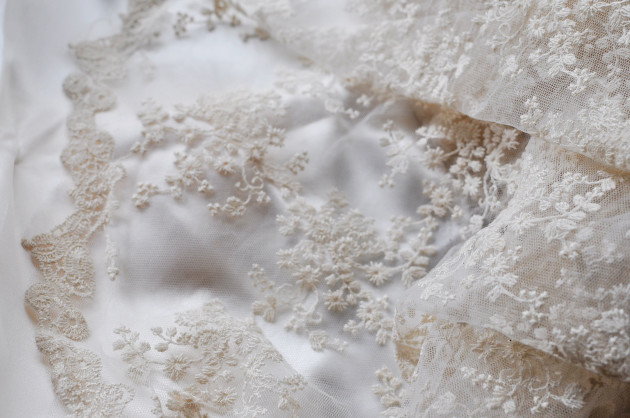 We picked this ivory tulle lace. Since finding good quality lace is rather difficult in Japan, I bought this on etsy. Ivory has more casual feel to it than pure white, which is what she was going for in her wedding. The scalloped edge will be used for the hem of the dress and V neckline.
NEXT POST | I'll show you the finished dress and the fitting with Junel!
このページを日本語で読む