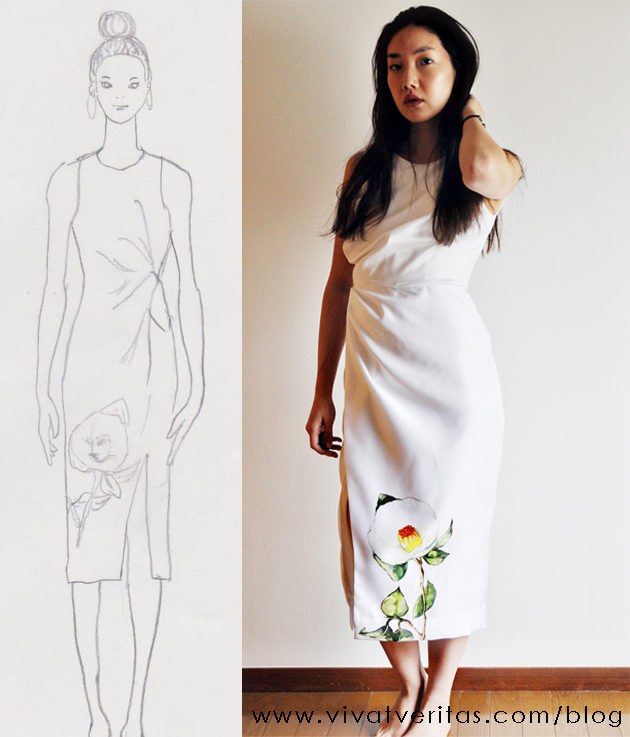 As I wrote in my previous post, I had my original fabric printed by Contrado. My plan was to crate a simple dress that would show off the flower illustration Natalie made. I chose a simple I-line style dress, but wanted to spice it up a bit by adding interesting tucks on one side of the dress.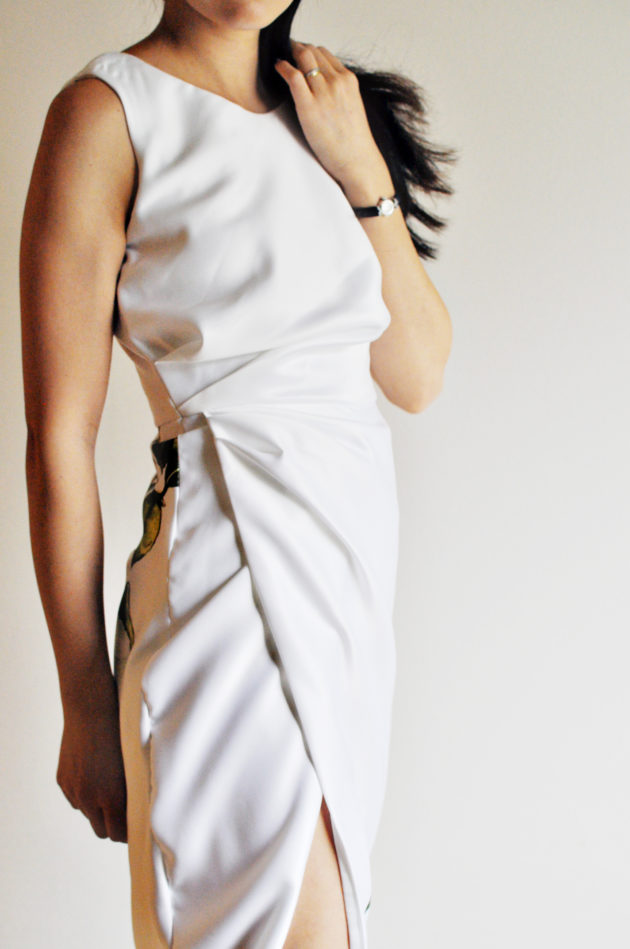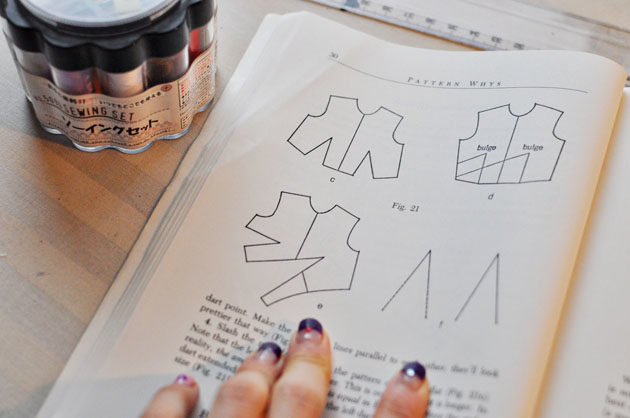 I used Make Your Own Dress Patterns by Adele P. Margolis to move the darts to the side. The original patterns I used are the same as the bodice of this dress. I changed the princess lines to two bust darts, then moved the darts to the side.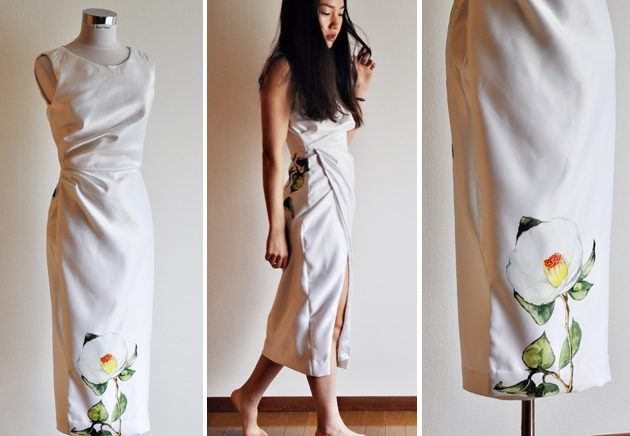 The skirt is a wrap style skirt. I also added some tucks on the right side of the front skirt to match the tucks in the bodice.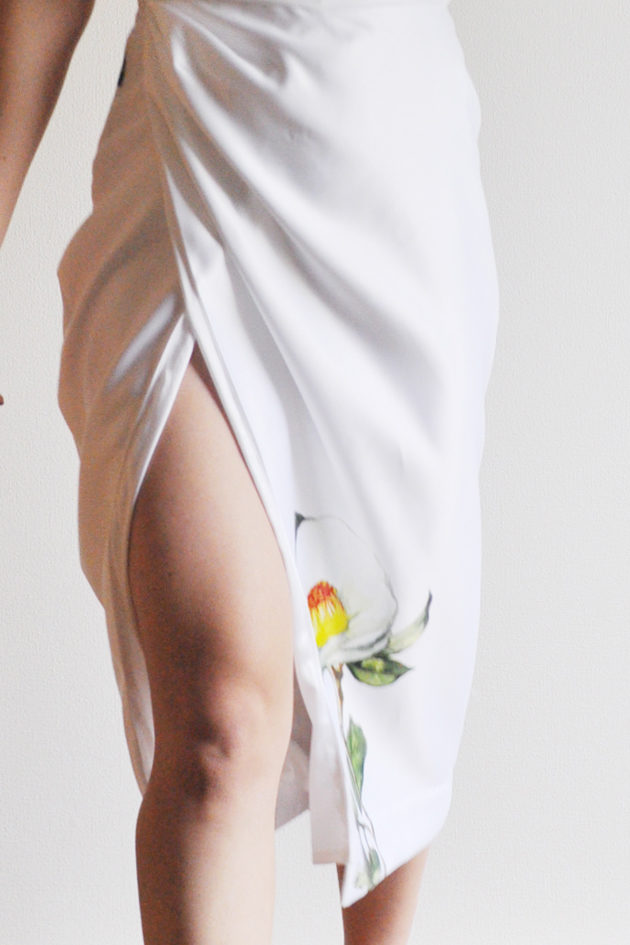 I am pleased with the result and it is fun to work with the original fabric that is printed just for you. I'm excited to explore other options like scuba fabric and poly twill. This dress I offer on etsy is made of poly twill so maybe I will make a variation of that with original fabric.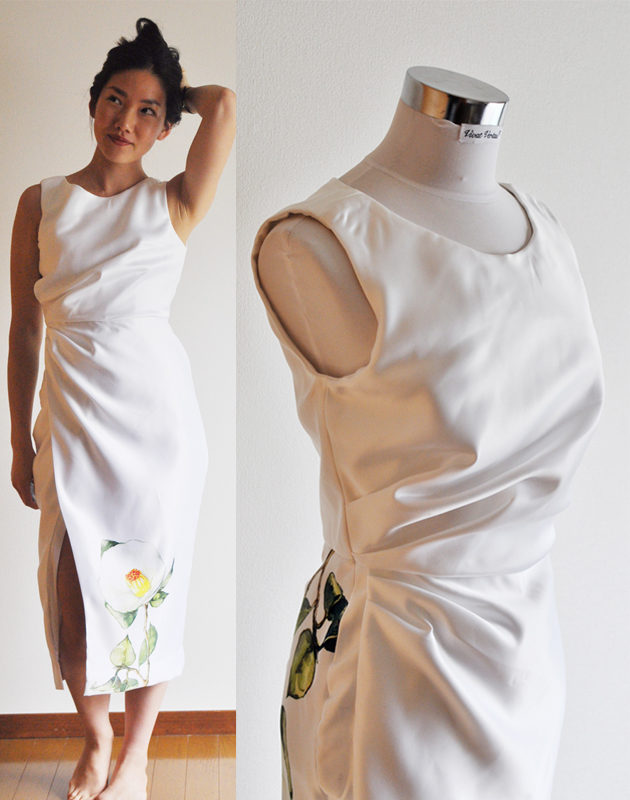 Contradoでオーダーした生地で、ドレス出来上がりました!
生地の詳しいことは前回のブログにて。
2mオーダーして、1mごとにNatalie Bleaklyのイラストの椿の花がプリントされるよう、オーダーしました。
生地はダッチェス・サテン。こしがあり、縫いやすいサテンです。テロテロ感も少ないので、このようなIラインのスカートも作れます。
フィット感のあるボディの型紙(これと同じもの)の変形型。
プリンセスラインを胸ダーツに変更後、今度はダーツを左サイドにずらしてタックにしました。
膝下丈と深いスリットで大人っぽいデザインに。
真っ白なので着ていくところにちょっと困りますが・・・クールな花嫁様にウェディングドレスとしてどうでしょうか?


Find me elsewhere: