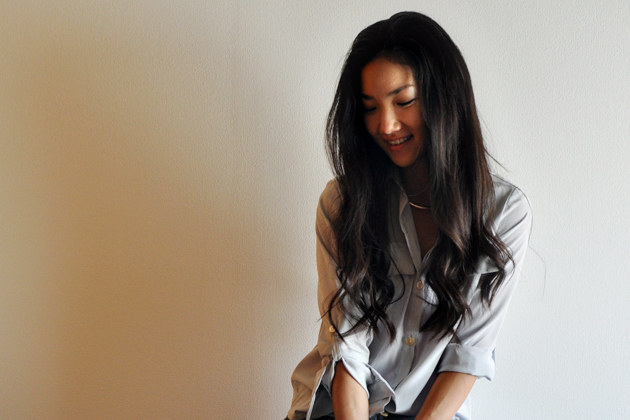 Hello! My name is Chie. I currently live in Tokyo with my husband and two daughters, six and three. I started my clothing line, "Vivat Veritas" on my dining table with a borrowed sewing machine in 2008 while working in Philadelphia. I am self-taught designer and seam stress, and I hand make every piece for women who have hard time finding unique pieces in the world of fast fashion. My style is a mixture of feminine, classy and has a bit of retro and bohemian feel.
"Vivat Veritas" means "Let the Truth Prevail" in Latin. The VV motto was taken from a tattoo my husband has on his arm.
At Vivat Veritas Shop, you can find dresses with fun cutouts, kimono tops and cardigans that are customizable. Some of the items are one-of-a-kind, made with unique fabrics I find here in Japan. I also work with brides to create wedding dresses that they feel special in on their wedding day.
All VV items are handmade in my sewing studio in Kiyosumi Shirakawa, Tokyo, Japan.
Want to know more about VV? Check out the FAQ page.