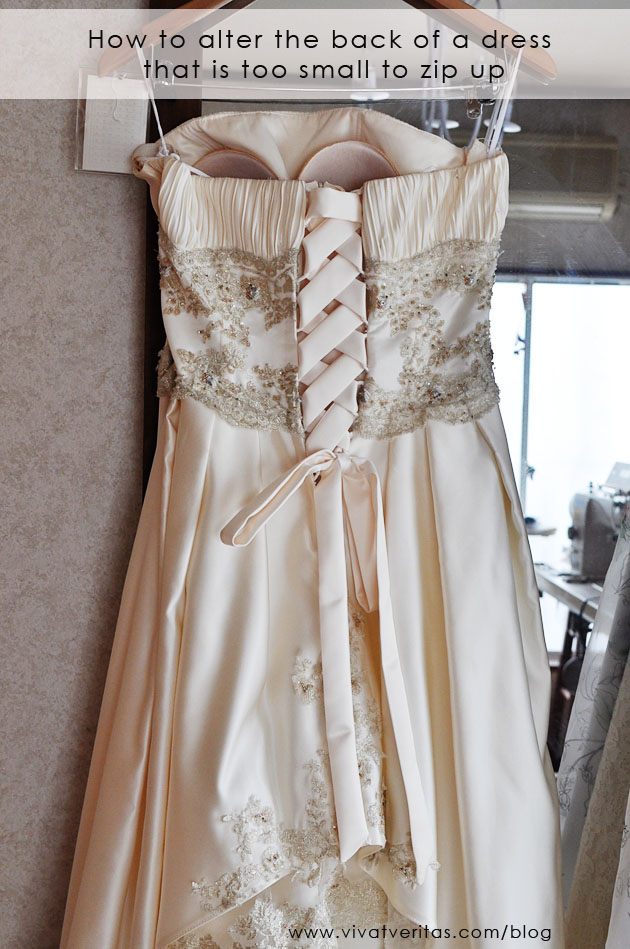 What do you do if your wedding dress is a bit too small? Zipper don't go up all the way?  I had one of those situations with my customer who is renting a dress from a dress shop. She is renting a dress, so the adjustment needed to be removable. I suggested making a gusset and a ribbon to hide the gusset.
A gusset is a panel that is added to expand a garment in a given area. For this wedding dress, a removable gusset was added in the center back in a place of a zipper. The gusset is shaped like a wedge with the wide end of it in the area that you need extra room. I made a gusset with an invisible zipper in center back so that attaching the gusset to the dress will be easier when putting on a dress.
To make a gusset inconspicuous, I made a 2.5cm width satin ribbon in matching color so it goes like a corset laced up.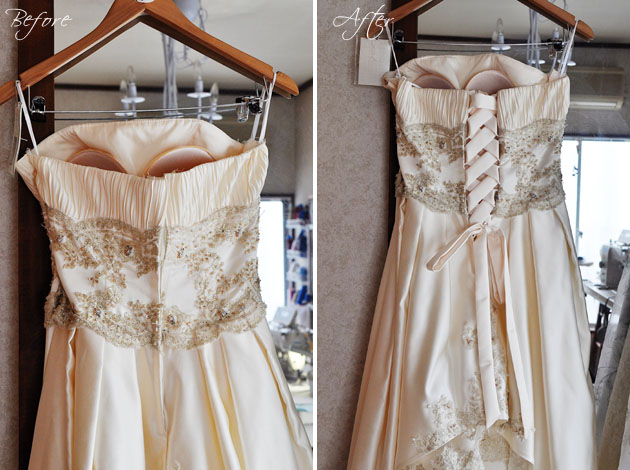 This is "before" picture of the dress with a flat knit zipper in center back.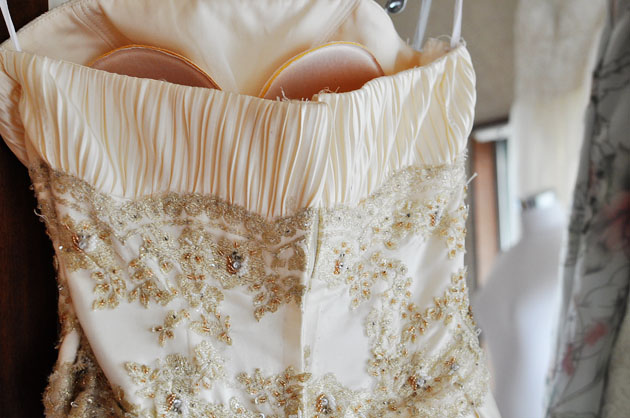 Here is the picture of a gusset. Invisible zipper in center back and shirred with elastics for easy fitting. Also there are small loops on sides so it can be attached with strings sewn inside the dress.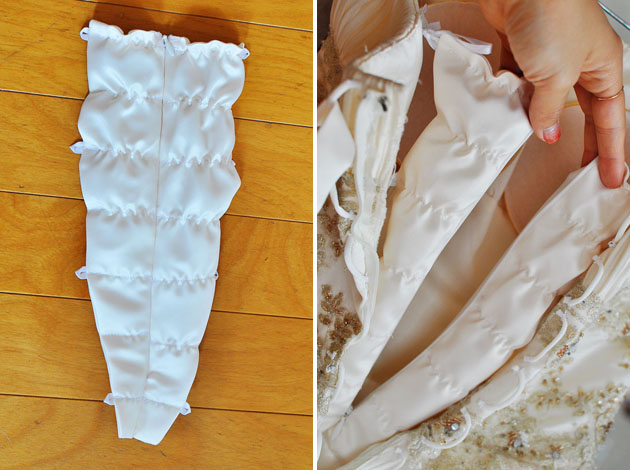 The loops are attached inside the dress by hand so the ribbon can go through.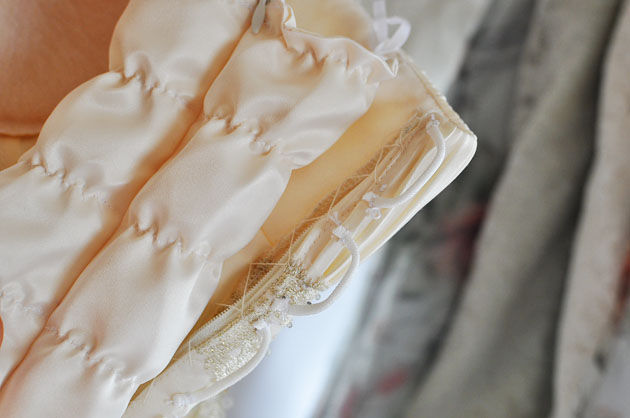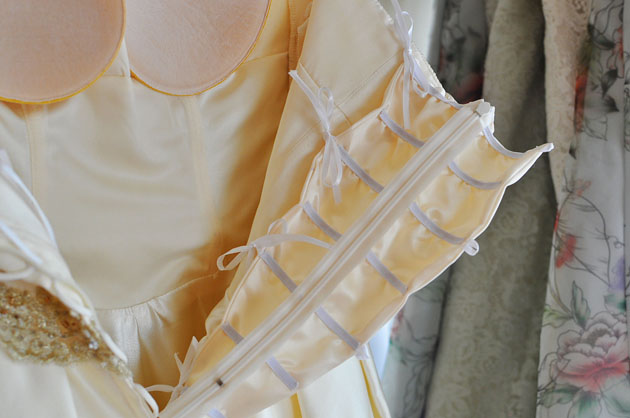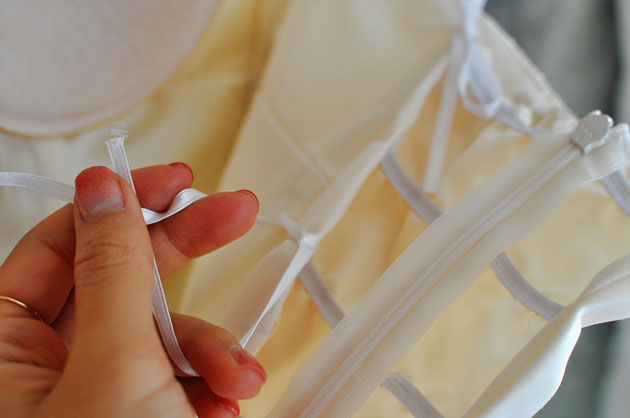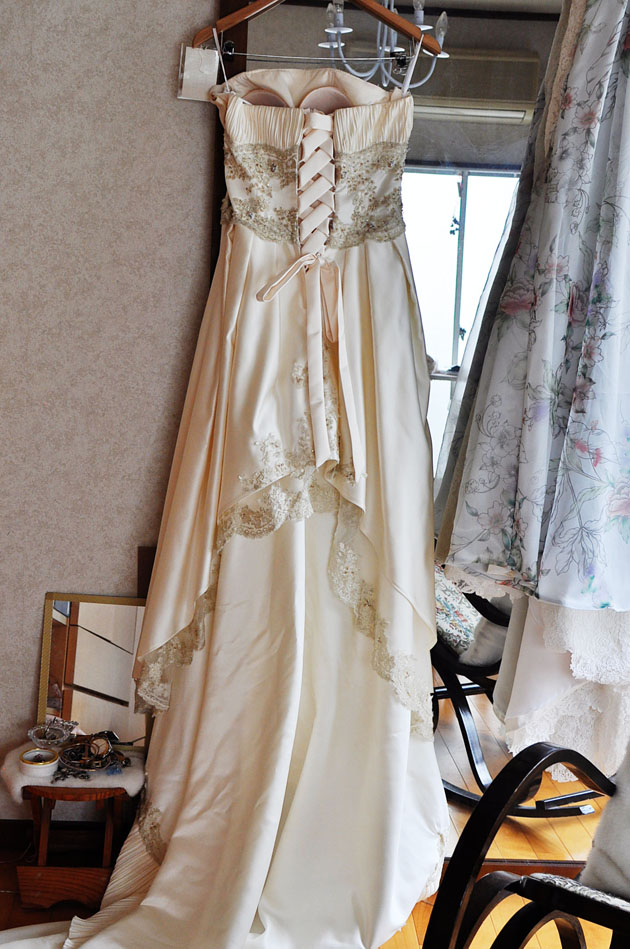 ドレスのお直しをしました。
レンタルドレスのサイズが合わないということで、当て布+編み上げリボンをご提案しました。
元のドレスは後ろ部分がジッパーになっていたのですが、ジッパーを取り外さずに一時的にV字に内側に生地を折り込み、空いた部分を隠すように当て布を作りました。
当て布はコンシールジッパーを真ん中に着けて脱ぎ着しやすいようにし、編み上げリボンでつなぎ目を隠せるようにしました。