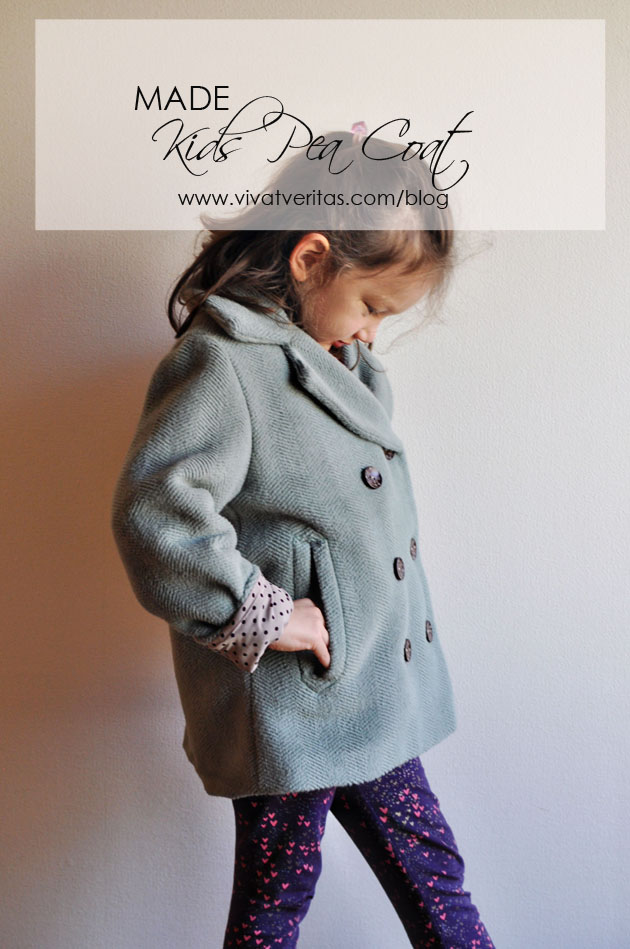 Just in time for the Winter's arrival, I finished making a new coat for Kiko. The last coat I made for her lasted for two years but it was obvious that it has run its course. This time we went to Nippori together to pick up the fabric for her coat. It was during the fabric district's fall sale and we scored this green wool for about $5! It was pre-cut fabric and the size was 140cm width x 120cm. It was just enough to make a child's coat in size 130. She is size 120 in Japanese size but I sized up to 130 so she can wear this for a next 2-3 years.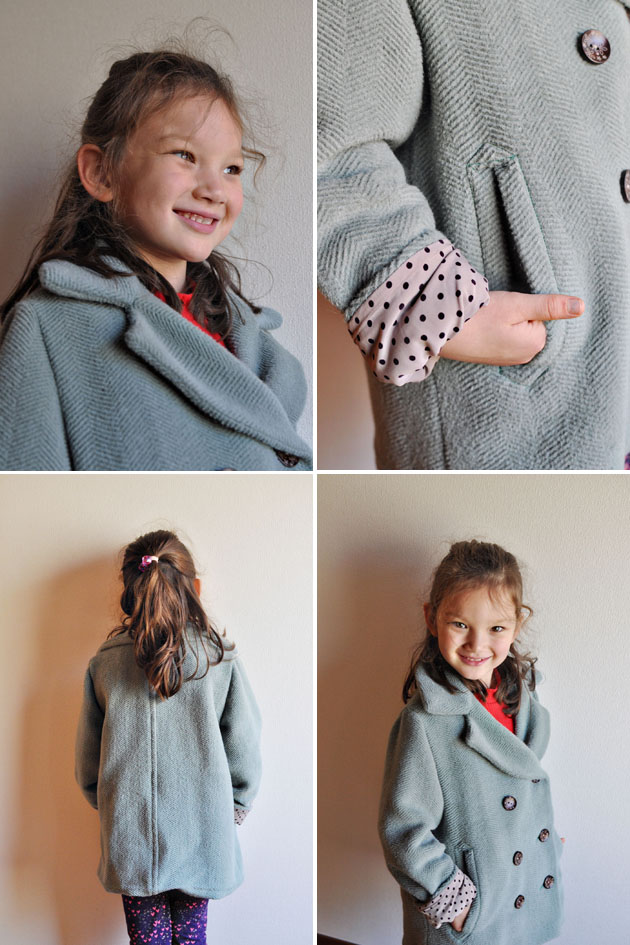 The patterns are from Muki Kurai's book. Besides the children's pea coat, the book includes adult size pea coat patterns as well so you can be matching! I decided against the idea of matching pea coats since I bought myself Vogue V9133 patterns. But now I'm back on the Vogue site, I like V9069 and V8960 which seem to be both out of print.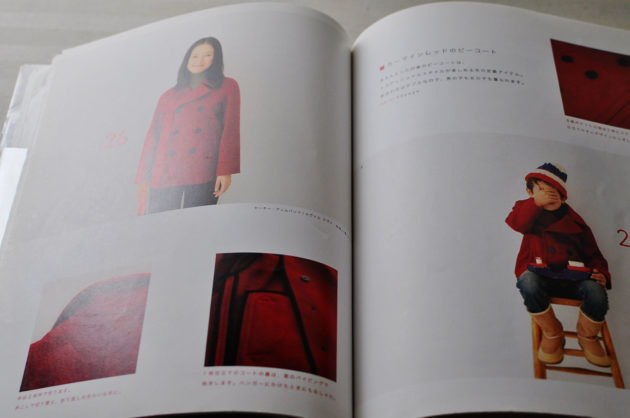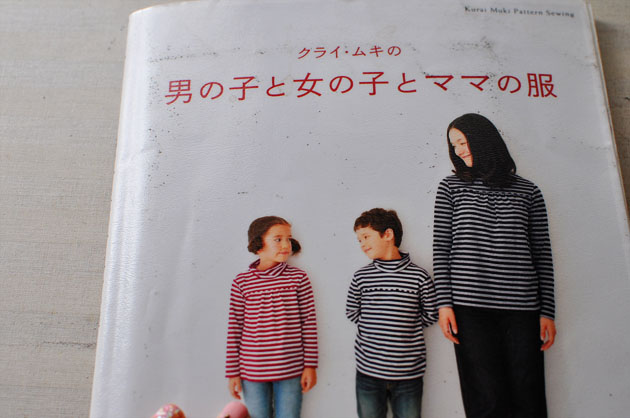 The coat was pretty simple to sew but had some challenging elements like the welt pockets. I don't sew welt pockets often, so I have to look up my sewing book every time to review how to do it. The pattern does not provide the lining patterns so I modified the outer jacket pattern to make my own. The new name label is from the Dutch Label Shop.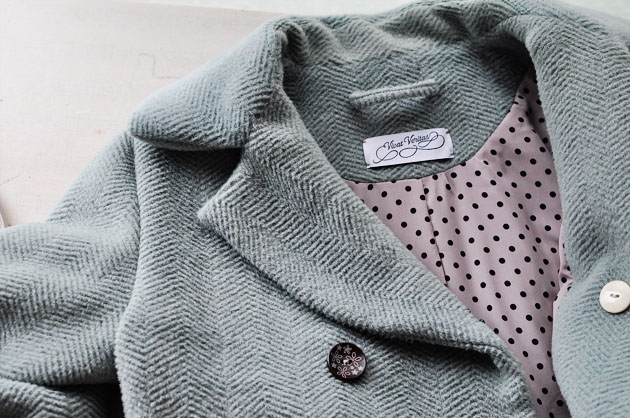 It's still a bit big on her, so I rolled up the sleeves and temporarily sewed them at the hem. It looks warm and the pockets are useful in keeping hands warm!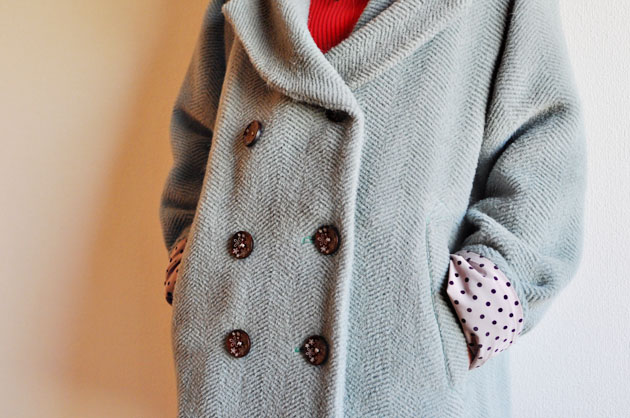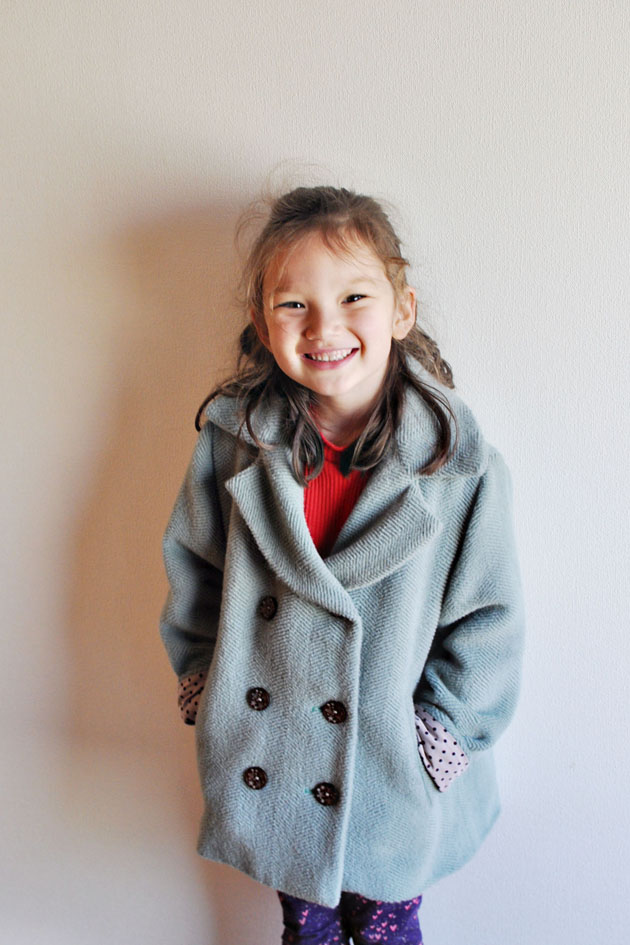 クライ・ムキさんの「男の子と女の子とママの服」からピーコートを作りました。サイズは130。5歳の娘にはちょっと大きめですが、これから2,3年着ることを予測して大き目を選びました。
生地は日暮里の秋のセール中に見つけたグリーンのウール。アイロンをかけるとすごく獣くさくて、娘が臭い臭い言っていました笑 匂いは乾いてしまえば飛ぶので気にならないです。
前回作ったコートはポケットがなくて、次作るなら絶対ポケット付きにしよう!って決めてました。手を突っ込んだり、手袋や拾ったもの(ビービー弾とか。。)を入れるのにぴったり。型紙のひとつひとつのパーツは大人のものより小さいので短時間で仕上げられました。