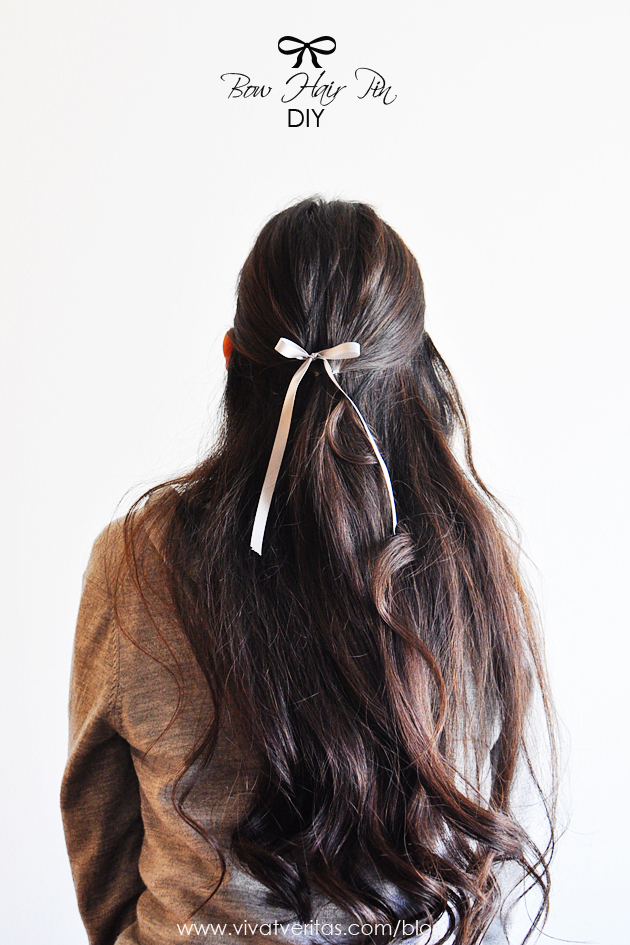 I recently bought this art print from an etsy shop, Lucy Art Decor. The print is beautiful and so was the packaging. It came in delicate gray organza bag with a matching satin ribbon. I kept the wrapping. Yesterday I was organizing my room and found the ribbon and decided to use it for the hair bow. I saw this image on Pinterest (My hair board is here) and made a mental note to imitate it. This narrow width satin ribbon was perfect for the project.
I'm not sure if I can call this a "DIY" since this is so easy. I just made a bow with the ribbon and attached to the black bobby pin. I used a thread and needle but I think you can use a glue gun if you don't feel like sewing.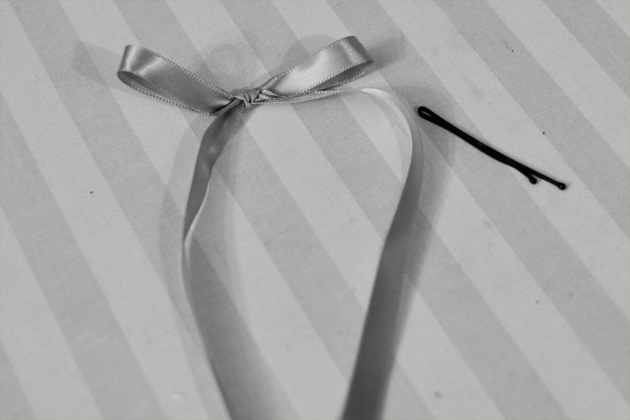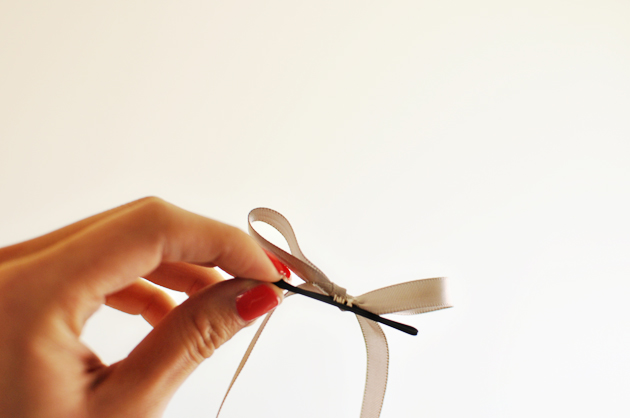 To attach the bow pin, I curled my hair with hair iron first. Then 1. do a half up with small elastic tie, 2. pull some hair on top to create a volumn, 3. attach the bow pin to hide the elastic.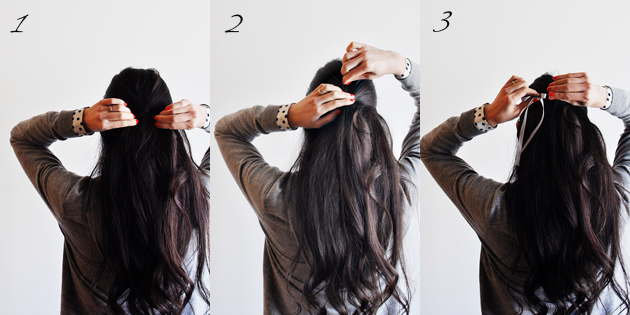 It's so easy! Would you try this?
My other hair tutorials here, here and here.
Pinterestでこの画像を見てから、ちっちゃいリボンピンを作ろうと思っていました。
細いサテンのリボンを結んで、ボビーピンに縫い付けるだけ♪