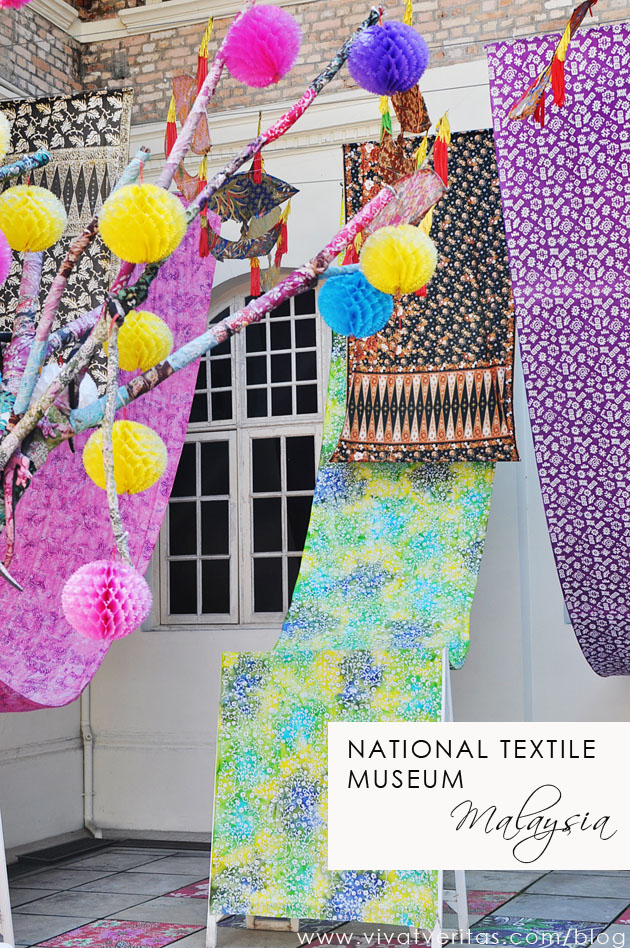 Andy and I took a 3 day trip to Kuala Lampur, Malaysia. The trip was great; I thoroughly enjoyed the heat and sun light as it is cold and gray here in Tokyo. One of the unexpected highlight of the trip was the visit to the National Textile Museum. It is located near China Town in a mosque-like building that we happened to bump into. Here is a short description of what the museum is about from the National Textile Museum's website:
"National Textile Museum takes you explore the rich diversity of Malaysian society. The museum is to track trends and developments that characterize textile and develop community living in Malaysia since the pre-history to the present. Visitors can visit the gallery that displays a collection of four leading textiles, accessories and clothing. Multimedia presentation also highlighted the textile production techniques in Malaysia."
And the admission was free! The two-story museum has many interesting exhibitions from batik, weaving to gold thread embellishment, but what I enjoyed the most is the collection of embroidery. It is amazing to think that they are all done by hand, one stitch by stitch.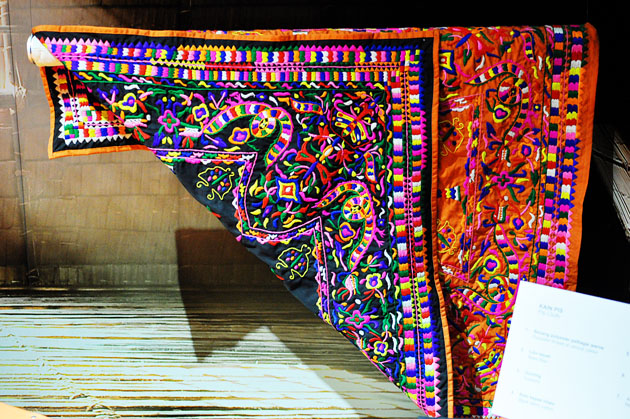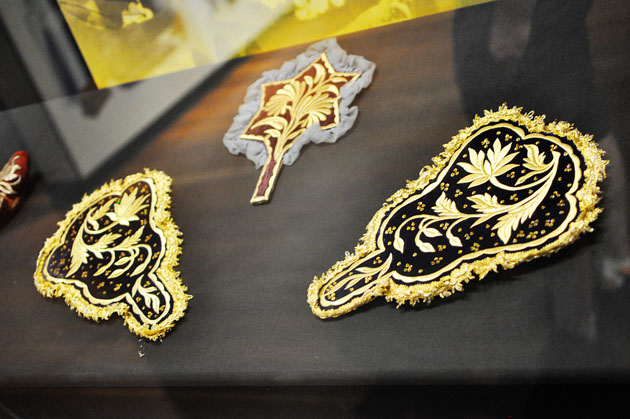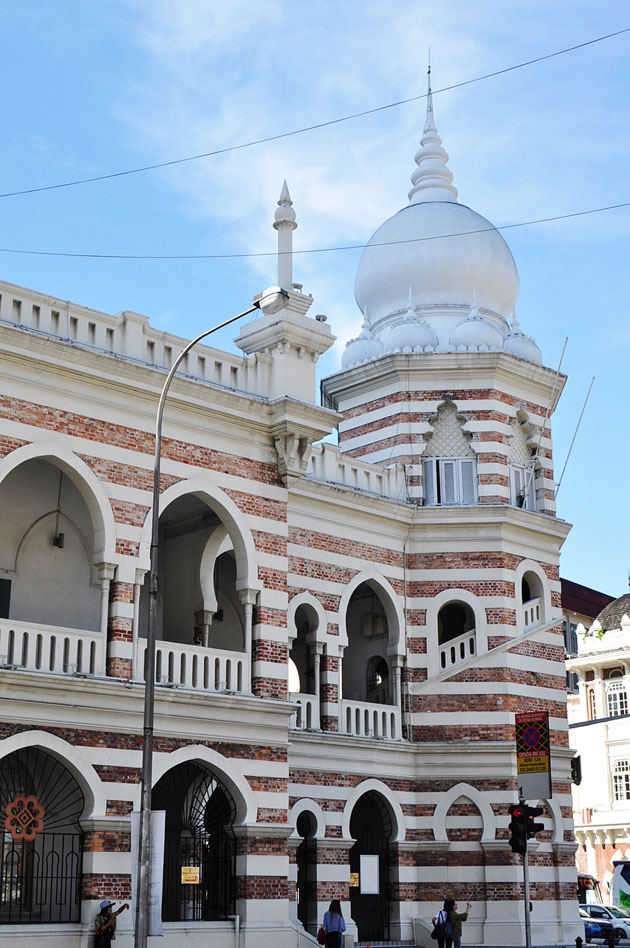 {Beautiful mosque building now used as a museum.}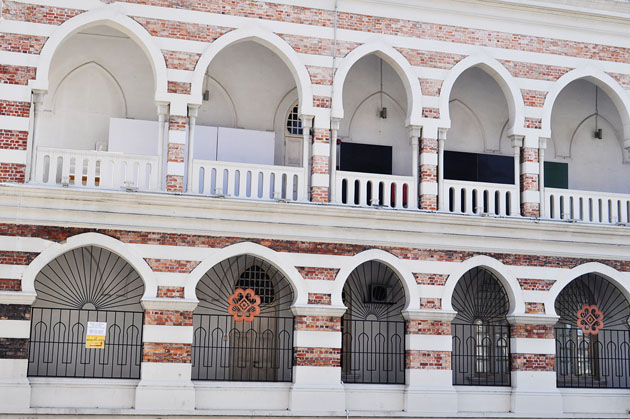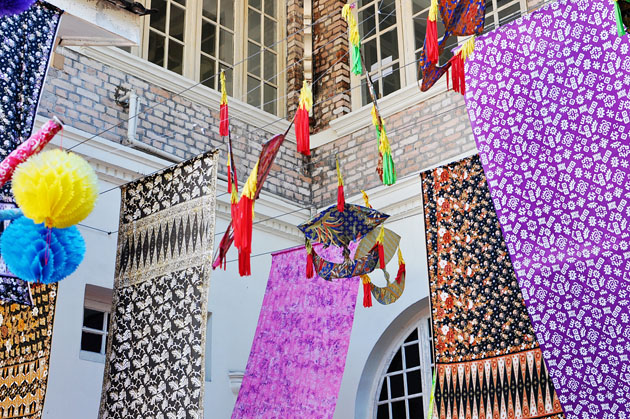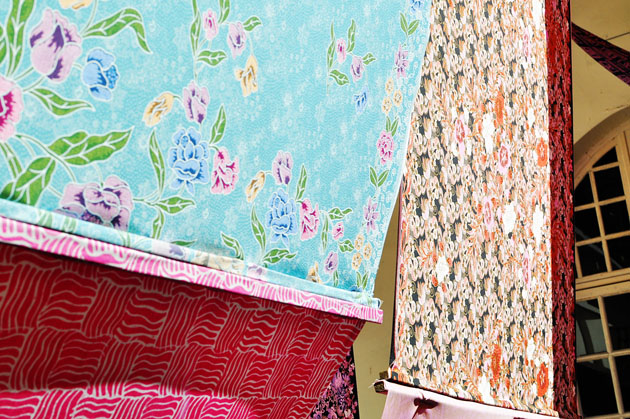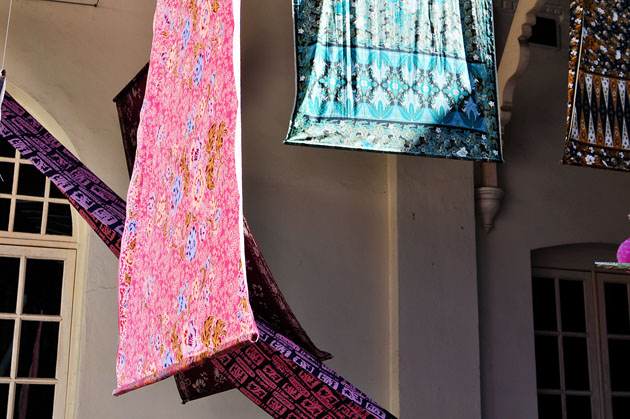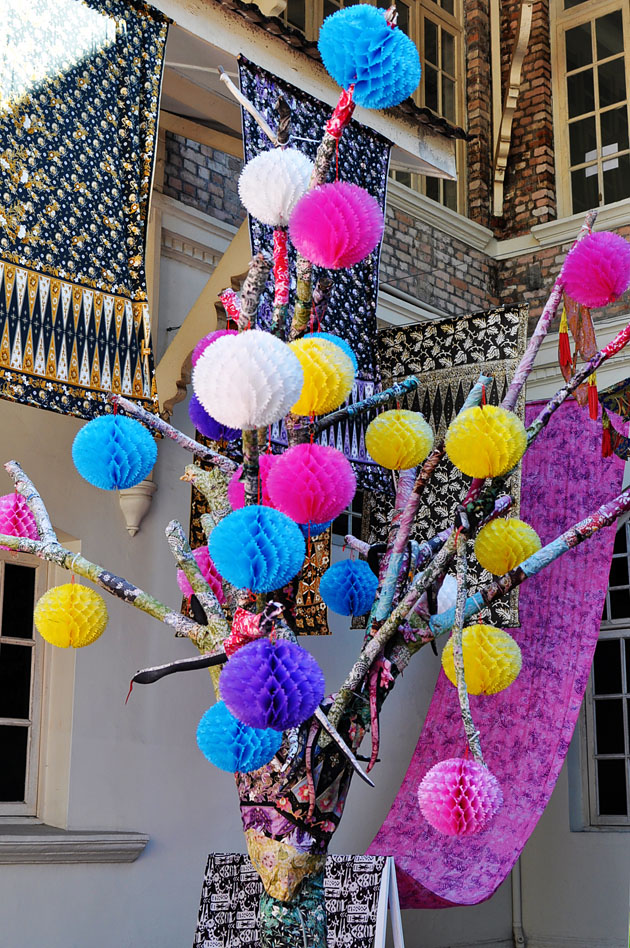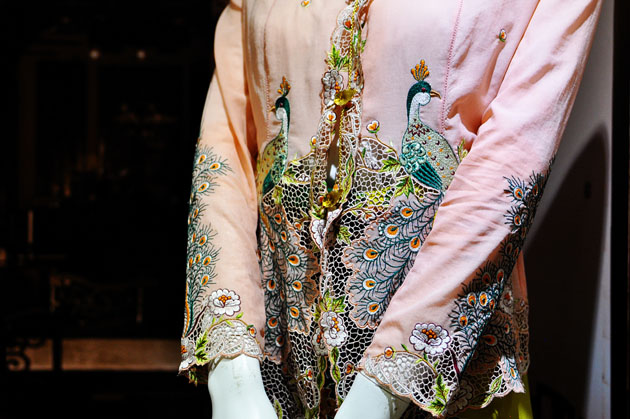 {Intricate embroidery work – can't imagine the hours spent on this jacket.}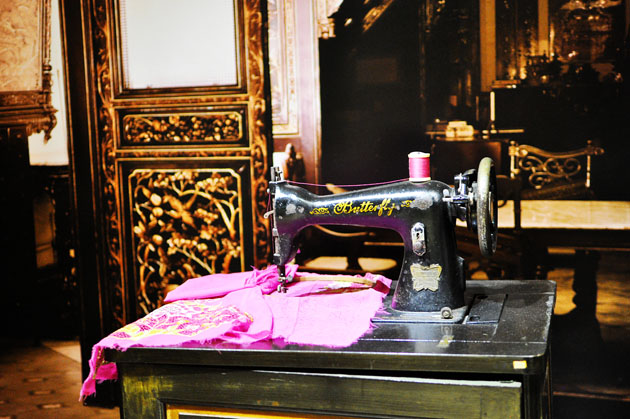 {Antique sewing machine}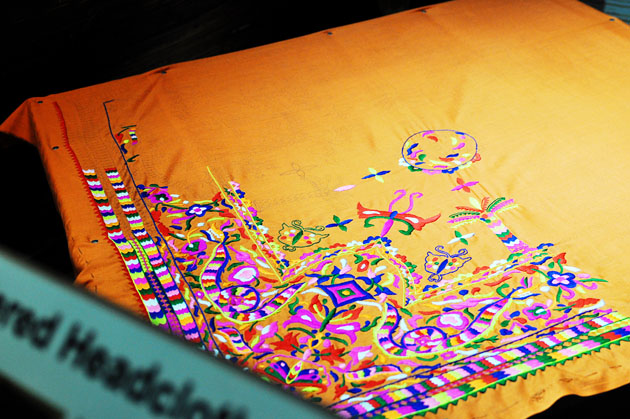 {Another pretty handmade embroidery}
クアラルンプールに短い旅行に行ってきました。
たまたま立ち寄ったナショナルテキスタイル美術館。
モスクのような建物の中には伝統的なバティックや刺しゅうなどが飾られていました。
すべて手で一つ一つ作り上げられたのかと思うと感動でした。