I worked on these heart cut out dresses last week and they are all up on my etsy shop, plus one new romper! As you might know, I love interesting back details and cut outs. I enjoyed adding a little heart in the back of these dresses, and will be posting a tutorial on how to modify a pattern to add a heart cut out next week!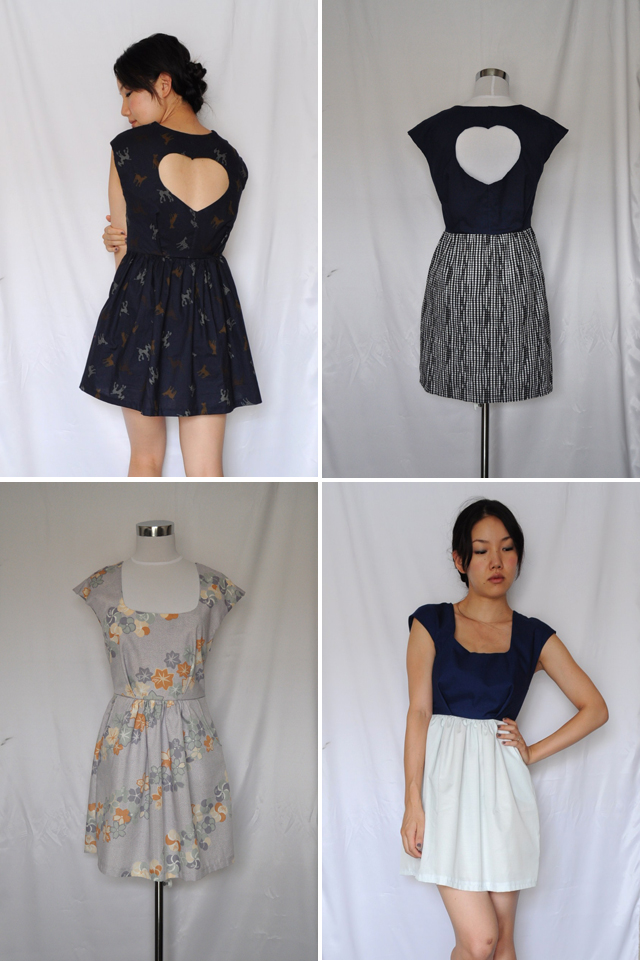 Top left: Puppy Print Heart Cut Out Dress, Top right: Navy and Gingham Check Heart Cut Out Dress,
Bottom left: Lavender Sakura Print Heart Cut Out Dress, Bottom right: Navy and Stripes Heart Cut Out Dress
My favorite is the puppy print dress…I found this fabric a while ago, and snatched it up without clear usage in mind. It sat in my fabric stash for a couple of months. I wasn't sure if it would be too quicky or weird to wear dogs all over your body. but…last week I finally decided to give it a go, and I really like the result. I think the navy color as a background helps to tone down the cutesy puppy print.
Also I put the rest of my Secret Garden collection on sale. Check them out here!