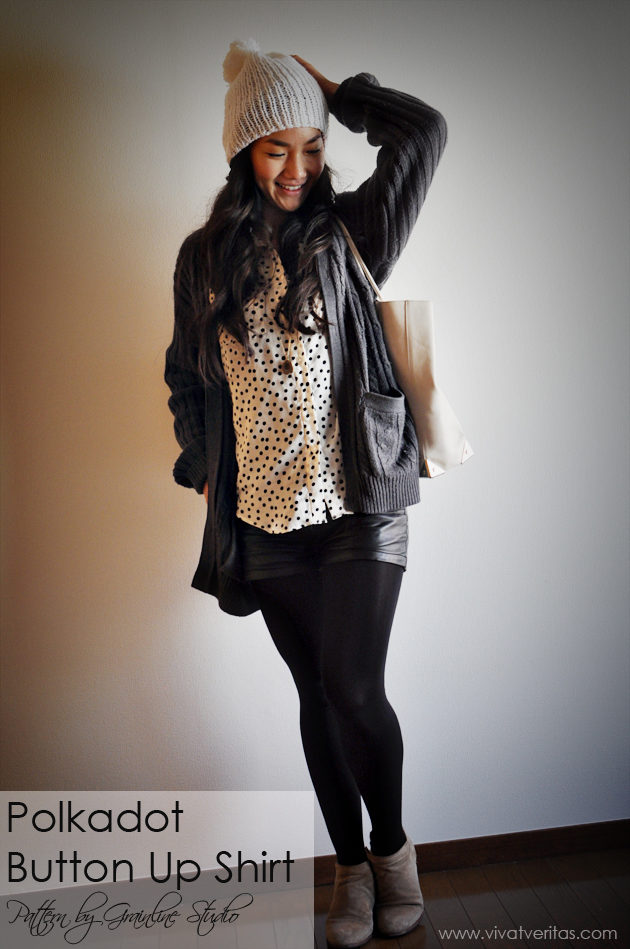 This is my third Archer Button Up shirt by Grainline Studio. You might be sick of me talking about this pattern, so I will keep this blog post short. When I use commercial patterns, I try to make more than one garment from the pattern so as to get the maximum value out of paying for the pattern, printing out the pages, and assembling the A4 paper puzzle which can take a while. Because I am a big fan of this pattern, I had to make more than a few.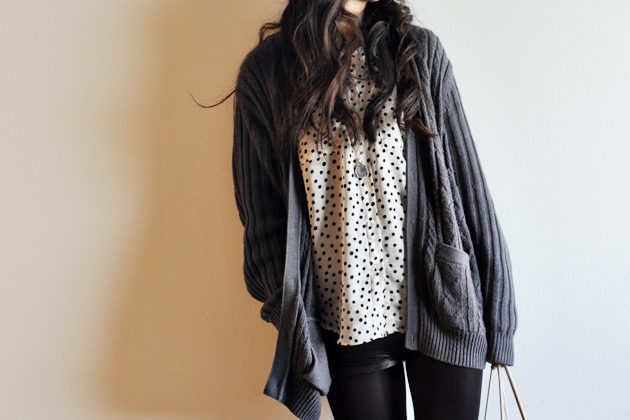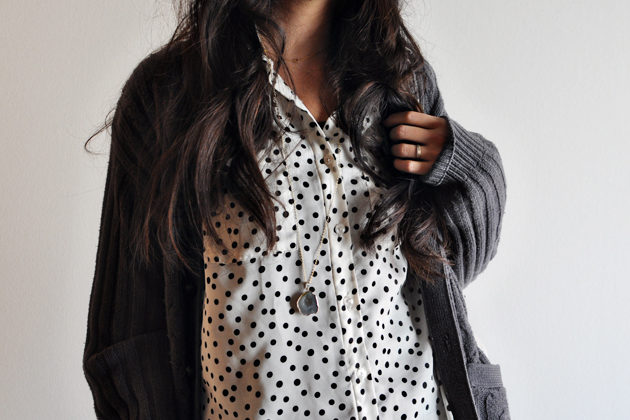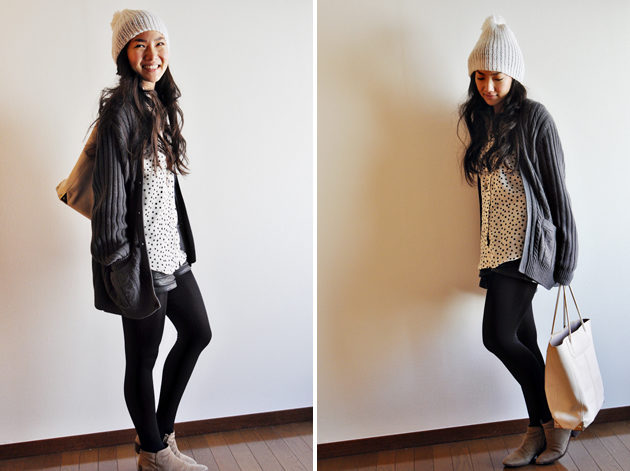 Details | pattern: Grainline Archer Button Up | fabric: seems to be rayon and cotton blend | Size: 2 | Modification: added sleeve tabs and extended the length by 5cm|Interface: light weight fusible stretch interface
Outfit details | Shirt made by me, old H&M faux leather shorts (similar), Cardigan from Andy's grandpa, Sam Edelman Petty Suede booties, Alexander Wang tote,denim DIYed (blogged here), Beanie knitted by me.
Grainline Studioのシャツまた作りました♪
これで3枚目です。今回はレーヨンとコットン混合のような布(生地表示がなかったので詳しくはわかりませんが)で作りました。
洗濯機でじゃぶじゃぶ洗えるし、アイロンがけは不要だし、とても気安いシャツです。

{find me elsewhere: shop, facebook, etsy, twitter, pinterest, instagram}