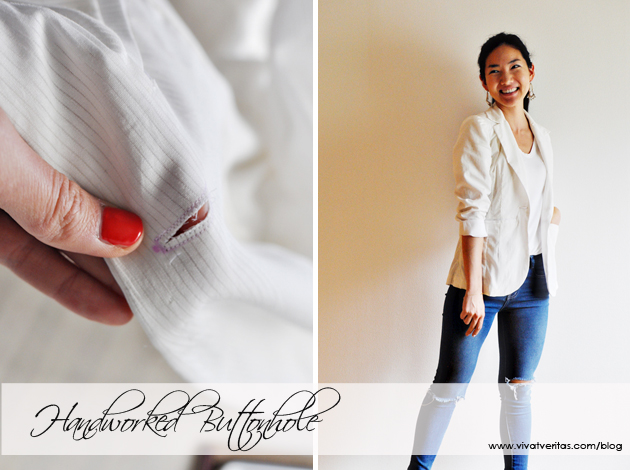 For the Butterick 4610 white jacket, I made a handworked buttonhole. I have a home sewing machine that does buttonhole (Thread Banger) but I didn't feel like taking the sewing machine out of closet for just one buttonhole, so I decided to finish it by hand. I usually use my Juki industrial sewing machine and Juki home serger. My Thread Banger, that has been used to death is neatly been stored in the back of my closet.
Tutorials for handworked buttonholes are out there online already, so I won't write a step-by-step process here. This one from by gum, by golly and this from A Fashionable Stitch are great. They are easy to follow and there are tons of pictures for graphic learners like me. I also made a reference to my Japanese sewing book, "Atarashii Bubunnui (新しい部分縫い)by Yutaka Shimanaka (嶋中豊), pictured below. I love this book! The book goes over every sewing techniques you can think of for casual clothes sewing, going over different type of zipper opening to pockets. I find myself referencing this book over and over again while I made a tuxedo. I happened to find this book along with other sewing text books from Bunka Publishing at a local library for sale for 100 yen (1USD) each! I got so lucky.
I think handworked buttonholes are very durable, but I prefer the look of bound buttonholes. I used the latter for my first and second Butterick jacket/coat. Of machine sewn buttonholes, bound buttonholes and handworked buttonholes, which finish do you like the most?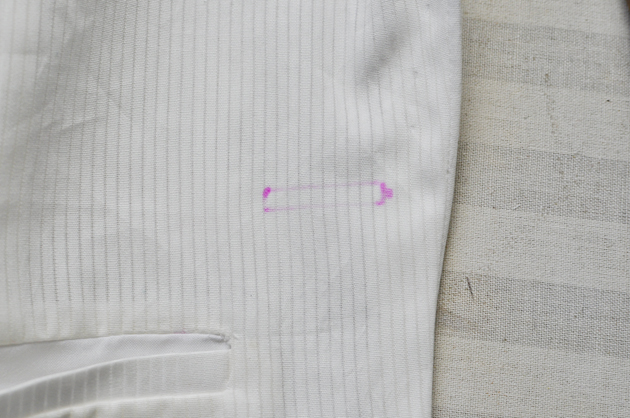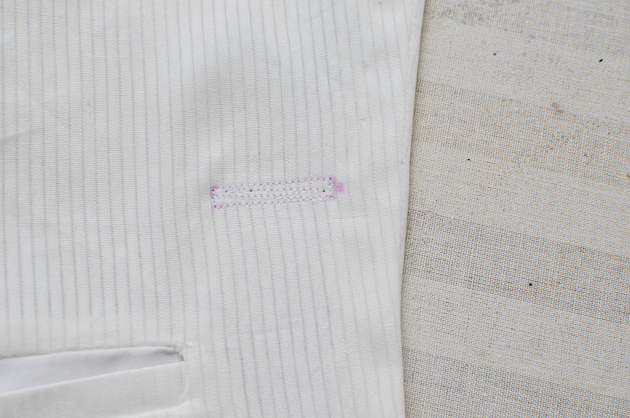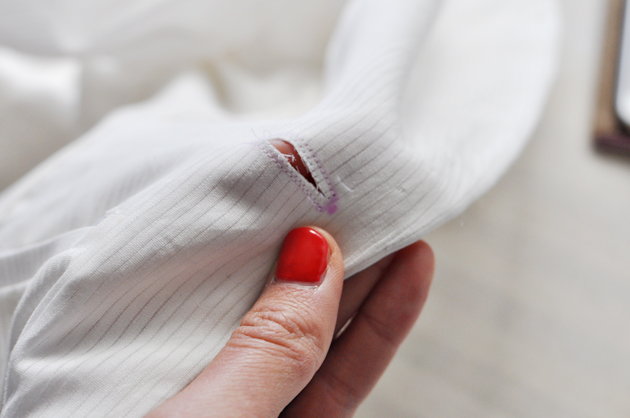 こちらの白ジャケットは1つボタンなのですが、ボタンホールを手縫いで穴かがりしました。
1個しかボタンホールがないので、家庭用ミシンを取り出して始末するのが面倒くさかったのもあるのですが。
手縫いの穴かがりのいいところは持ちがいいところ。
市販のファストファッションのボタンホールみたいに穴がぼろぼろになったりしません。
が、ちょっと手作り感が強いかも。
少しこういった細かいところで差をつけられるのが手作りの醍醐味ですね。